Toronot Maple Leafs: Kyle Dubas continues to re-tool roster
The Toronto Maple Leafs subtracted Andreas Johnsson and added Zach Bogosian as Kyle Dubas continues the team's necessary makeover.
You got the sense after Day 1 of free agency that the Toronto Maple Leafs were nowhere close to being done with the additions and subtractions without making any substantial changes to the team's core.
Seeing the moves Kyle Dubas has made over the past couple of days should be seen as a willingness from the general manager to realize that his roster has to adapt in the way other teams have over the past few seasons.
Gone are Andreas Johnsson, Kasperi Kapanen, Cody Ceci, Tyson Barrie, Kyle Clifford, Frederik Gauthier and coming in are TJ Brodie, Wayne Simmonds, Zach Bogosian, Filip Hallander (trade), Joey Anderson (trade) and a minor addition in Travis Boyd. All this is designed to address the issues with the roster; the team's options on the right side of the defence and the supporting cast.
Some might simply see trading Johnsson to the New Jersey Devils as a cap dump but it's also a realization that if you are paying a substantial amount to the players in your top six, then you have to find a balance in your spending elsewhere. Also having Brodie and Bogosian instead of Ceci and Barrie should provide a different but improved mix on the backend.
It doesn't take a genius to realize what Dubas is trying to accomplish with these moves especially Simmonds, Bogosian and Anderson. He's realizing that having players who bring physicality but can also be valuable provided they help cut down on the number of goals against considering they are subtracting goal scoring.
Some might not be satisfied with seeing Alex Pietrangelo get on a plane to go meet with the Vegas Golden Knights but for the Leafs to even consider that addition, a significant subtraction to the roster has to be made. It won't be Auston Matthews or John Tavares, Mitch Marner is unlikely because of his cap hit and Dubas won't be looking to just dump William Nylander's contract away considering he had 31 goals in 68 games last season.
So given what this team's goal was heading into the off-season, it's been a consistent theme with each move made so far. The spotlight now turns to the restricted free agent deals that have to be made with Travis Dermott and Ilya Mikeyhev who elected his right to arbitration.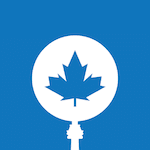 Want your voice heard? Join the Tip Of The Tower team!
Write for us!
The team only has $1.3 million in cap space which won't be enough for both players but with some more adjustments, they can make it work. Whether they move out Alexander Kerfoot and find a cheaper option at third line centre or make Jason Spezza or Pierre Engvall take that spot could also be an option.
It's clear that this won't be the end of the Leafs plans to revamp this roster which clearly is going through a retool that provides a shakeup but to a certain degree.
What are your thoughts on the Johnsson trade and the addition of Bogosian? Do you expect more moves to happen? Let us know in the comments below.