Toronto Wolfpack reportedly leading chase for Leeds Rhinos star duo
The Toronto Wolfpack are reportedly in pole position for Stevie Ward and Richie Myler, but how likely are they to sign the Leeds Rhinos star duo?
There's a saying that goes 'if you can't beat them, join them'. The Toronto Wolfpack are attempting to modify this to 'if you can't beat them, sign them'.
During the Wolfpack's winless start to their inaugural Super League campaign, the heaviest defeat to date is a 66-12 loss to the Leeds Rhinos. Now, Toronto has apparently decided to take aim at some of Leeds' best players.
According to a report by Peter Smith of the Yorkshire Evening Post, the Wolfpack are in pole position to sign Leeds stars Stevie Ward and Richie Myler. Both players will be out of contract at the end of the 2020 Super League season.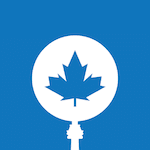 Want your voice heard? Join the Tip Of The Tower team!
Write for us!
Understandably, some people may wonder why Ward and Myler would be willing to join a club which is currently bottom of the Super League? The answer is Toronto's head coach Brian McDermott, who coached both players while holding the same position with Leeds.
Another reason the Wolfpack are in a position to be able to make a move, is due to the Rhinos' pending financial situation. The management recently admitted they are facing significant losses due to the COVID-19 pandemic, meaning they will have to save money wherever possible.
Ward would bring an impressive resume to Toronto, which includes winning two Super League titles, one Challenge Cup and a League Leader's Shield. As Leeds' captain, he should also provide invaluable leadership for the Wolfpack.
Arguably the only concern surrounding the 26-year-old, will be his fitness. As noted by Smith, he only played six times last year due to a knee issue, while being limited to just one appearance so far in 2020 because of a head injury.
As for Myler, he would be headed to Toronto with a renewed determination to prove himself after losing his half-back position to Luke Gale. Although he has been excellent while filling in at other positions, a move to the Wolfpack would allow him to return to his preferred role.
According to Smith, Ward has already been offered a long-term contract by the Wolfpack, while a deal is apparently also on the table for Myler. Undoubtedly Wolfpack fans will be hoping the star duo do join their team who, in truth, still have a lot of work to do.
In this respect, there is a lot of intrigue about next month's Rugby Football League board meeting regarding promotion and relegation. As we wrote on Sunday, the Super League would prefer to disregard it this year, due to all the issues that have transpired as a result of COVID-19.
However, if the board decides to keep promotion and relegation in place for 2020, it will be even more important for the Wolfpack to somehow avoid finishing bottom of the table. No matter what has been reported, you have to at least wonder if Ward and Myler will be willing to move down a level if Toronto is relegated.
What is your opinion of Ward and Richie? Are you confident the star duo will be playing for the Toronto Wolfpack next season? Share your thoughts in the comments section below.