Buffalo Sabres: Lessons to be learned from Maple Leafs and Oilers
As the Buffalo Sabres try to overcome another disappointing season, they should consider looking at how the Toronto Maple Leafs turned things around.
The reality of missing the playoffs hit hard when it was made official the Buffalo Sabres barely missed out on the final spot in the play-in series under the NHL's 24-team format.
It has been nine years since Buffalo last made it to the post-season and since then the closest they have struggled to get out of the basement of the Atlantic Division. Even with a new coaching staff led by Ralph Krueger and a personal best season from Jack Eichel, it was the same story for the Sabres.
Even though he was assured to return next season, you can bet the pressure is on Jason Botterill to get this team back on track. The real question is whether the Sabres general manager is capable of turning things around and what he needs to do?
If there is one thing Buffalo has been guilty with is making hasty moves and you can point to Botterill's tenure as a big reason for the shortcomings lately. After handing out regrettable signings for players Ville Leino, Christian Ehrhoff and Matt Moulson, you would think the team would learn from past problems.
Instead, Botterill shipped out Ryan O'Reilly to the St. Louis Blues in exchange for Tage Thompson, Patrik Berglund, Vladimir Sobotka along with a first-round pick in 2019 and a second-rounder in 2021. In his first season with the Blues, O'Reilly not only won his first Stanley Cup but was also awarded the Conn Smythe Trophy.
On top of that, Botterill signed Jeff Skinner an eight-year extension worth $9 million a season and repaid the Sabres with 14 goals in 59 games. Unless Skinner can turn things around, it will be tough for the Sabres to overcome his hefty cap hit.
This is where the Toronto Maple Leafs and Edmonton Oilers come into the picture. The Oilers and Leafs were dealing with similar issues and while they haven't gone on a long playoff run, you can bet Sabres fans would welcome the type of success Toronto and Edmonton are experiencing.
If there is a lesson that can be learned by what the Leafs were able to accomplish since Brendan Shanahan took over it's that most of the improvements should be happening internally. Not only that, but they also have to manage their assets better something Botterill has certainly struggled with when you consider what the team has gotten back for the players that have been shipped out.
It is tough to expect Sabres fans to take the patient approach the Leafs went through for a couple of seasons before seeing results. This is why they could also look at what the Oilers did and hope for some similar results.
To start, the Sabres need to give Eichel some support because you can see that the team's struggles could eventually push him to the point where he asks for a trade. You could say that Connor McDavid was dealing with a similar issue before seeing some improvements made with Ken Holland and Dave Tippett.
Can a core that includes Eichel, Rasmus Dahlin, Sam Reinhart, Rasmus Ristolainen, Victor Olofsson and Casey Mittelstadt get the Sabres over the hump? They do have some prospects like Dylan Cozens, Rasmus Asplund, Mattias Samuelsson and Ryan Johnson that should factor into the future but that's not where the biggest improvement needs to be made.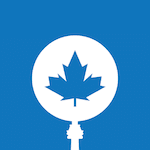 Want your voice heard? Join the Tip Of The Tower team!
Write for us!
Something the Leafs and Oilers have realized that has helped them remain consistent is their goaltending which has certainly been the Sabres problem. With a combined .900 save percentage Buffalo ranks 23rd in the league and it's safe to say there aren't many teams that can make the playoffs with that type of production.
It always helps to have internal options to solve the Sabres' problems in the blue paint unless Ukko-Pekka Luukkonen is capable of taking the next step. Instead, that should be the focus for Botterill this off-season and there could be some options available depending on what teams have to do going into next season.
While it's tough to be optimistic about where the Sabres are going when you see the frustration from their captain, there are lessons to be learned from your failures and the Leafs and Oilers are prime examples of how things can turn around.
Do you think the Buffalo Sabres can turn things around? What should they do to try to improve this off-season? Let us know in the comments below.