Buffalo Sabres could lose Jack Eichel if they keep missing the playoffs
The Buffalo Sabres missed the playoffs for a ninth consecutive season, falling just short of sneaking into the NHL's new 24-team post-season setup.
The 2015 Draft was expected to be the beginning of a more positive era for the Buffalo Sabres, landing Jack Eichel with the second-overall pick, narrowly missing out on the Connor McDavid sweepstakes.
While the team's overall performances have been largely disappointing, Eichel himself has developed into a legitimate superstar in the NHL and is already being viewed as one of the greatest players to wear the navy and gold.
In 354 regular-season games with the Sabres, Eichel has already scored 137 goals and registered a total of 337 points. He has grown from strength to strength as his career has progressed, being named the team's captain ahead of the 2018-19 season.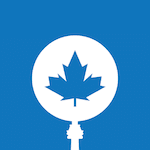 Want your voice heard? Join the Tip Of The Tower team!
Write for us!
In 2019-20, Eichel was set to demolish his career-high 82 points, which he achieved in his first year as captain, registering 78 points (36 goals, 42 assists) in just 68 games before the worldwide pandemic ended the regular season.
Much like the player selected ahead of him, Eichel has been a clear driving force for his team but has not seen much in return besides a high-paying contract that he fully deserves.
While McDavid has at least tasted playoff hockey, which he will have another chance at with his Edmonton Oilers being one of the 24-teams, Eichel has yet to have such luck.
The team has shown spurts of real promise, winning long stretches of games but ultimately falling flat.
Eichel will be entering his sixth season with the team's third coach since he was drafted and, given their penchant for replacing coaches after just two years over that time, Ralph Krueger has a tough task on his hands.
Eichel recently spoke out on his frustrations with the team's lack of success in his first five years as a professional, the first time that cracks have begun to show in his relationship with the organisation.
If the American centre endures another disappointing season where the Buffalo Sabres miss the playoffs once again, his desire to win could become too much to ignore, potentially seeing the young star seek opportunities elsewhere.
It is almost unthinkable to see Eichel donning a different jersey, but few NHL players have the dedication to a single team as Shane Doan did with the Arizona Coyotes, making it more likely that a trade could be on the horizon if the drought extends to its 10th year.
Being such an important player in the league comes with the expectations of team success, but Eichel can't be expected to continue to carry the team if they do not make a significant turnaround over the next year, or however long it takes to complete the 2019-20 and 2020-21 seasons.
Eichel doesn't appear to be a guy willing to go through a rebuild five years into his time in the league, something that could potentially delay the team's chances of competing for another few years, so some serious moves will need to be done in order to keep their superstar happy.
Goaltending is a crucial aspect that the Sabres have struggled with since Ryan Miller's departure and should be a top priority for general manager Jason Botterill, who will be returning for a fourth consecutive season in Upstate New York.
If the Buffalo Sabres cannot figure out a way to reach the playoffs in the near future, their long-term relationship with Eichel may become untenable and a departure could certainly be on the horizon.