Buffalo Sabres and Victor Olofsson making progress on contract extension
According to the latest news, the Buffalo Sabres are taking positive steps towards agreeing a new deal with pending restricted free agent Victor Olofsson.
When speaking to reporters at his end of season press conference, Victor Olofsson accepted he had to be patient when it came to agreeing a new contract with the Buffalo Sabres. Aside from being a mature outlook, this approach seems set to be rewarded.
According to Sportsnet's Elliotte Friedman, the Sabres and Olofsson are making progress on a contract extension. The winger is arbitration-eligible and set to become a restricted free agent.
Olofsson has just completed a two-year deal, which included $6.1 million guaranteed and an annual cap hit of $3.05 million. He will understandably be looking for a decent raise for this next contract.
As per Capfriendly.com, the Sabres certainly have enough money to come to an amicable agreement. At the time of posting, their current cap space for next season is just over $34.05 million.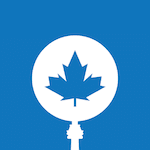 Want your voice heard? Join the Tip Of The Tower team!
Write for us!
Olofsson is deserving of an increase in salary after his strongest season yet, as he set career bests with 29 assists and 49 total assist. He also played in a career high 72 games, although his 15:23 average ice time was the lowest of his time in the NHL.
The intriguing thing for Sabres fans is that the 26-year-old still has more to offer, if he can improve his consistency. His shot is undoubtedly the best part of his game, but if seems at times that even this isn't yet being utilized to its full potential.
In this respect, there was a 30-game stretch last season when Olofsson scored no goals. As per Lance Lysowski of The Buffalo News, he said:
"I've never had a stretch in my career where not only did I not score, I didn't play well. I didn't play with the confidence that I usually have. It was a good learning experience."
Olofsson's ability to see the positive in such a situation speaks volumes. It also served him well, as he came through the goal drought to score nine goals (and 20 overall points) in the final 18 games of the regular season.
In fairness to the winger, his bad stretch was impacted by a soft-tissue injury earlier in the 2021-22 campaign. The injury lingered on even after his return to action and compromised his impact, especially at the offensive end of the ice.
Olofsson is particularly deadly on the power play and moving forward will continue to be key to this unit, pending agreement of a new contract. (He set a league record for scoring the first seven goals of his NHL career on the power play.)
The Örnsköldsvik, Sweden native will face a major challenge to regularly play in the top-six, but this doesn't mean he is not an important member of the roster. He's happy and his love for playing in Buffalo should not be undervalued.
Olofsson has come a long way since being selected in the seventh round of the 2014 draft. If it's up to him, he will remain in Western New York for a while yet as he continues his journey.
What is your take on Olofsson's time with the Buffalo Sabres? How important is he to the team and their attempts to finally return to the playoffs? Let us know in the comments section below.