Toronto Maple Leafs: Could they pull off a trade for Seth Jones?
With the Toronto Maple Leafs exiting the Stanley Cup Playoffs in disappointing fashion once again, the focus now shifts on the off-season.
Since being eliminated by the Montreal Canadiens, one player has been the centre of attention for his play in the series. Whether the overwhelming amount of backlash being thrown at Mitch Marner is fair or not, it's hard to defend a player who is paid a large sum of money to be an offensive leader only to see him not accomplish that.
Should all the blame be placed on Marner? No. Head coach Sheldon Keefe failed to make adjustments to his ice time and matchups and Auston Matthews didn't exactly light the world on fire either.
Regardless, it's clear that trying the same thing over and over again and expecting a different result isn't working for the team. This off-season presents quite a bit of intrigue with the expansion draft.
The first bombshell was thrown out by Sportsnet's Elliotte Friedman when he reported that Seth Jones doesn't want to sign a contract extension with the Columbus Blue Jackets and plans to test free agency. This isn't surprising when you consider how Columbus has struggled to keep their best players.
They can't let Jones walk without getting anything in return and it's important that they get pieces back that can help them move forward rather than hope they get the future assets. A trade will likely be complicated but if a team can be aggressive with their pitch, it could be enough to get Jarmo Kekäläinen to pull the trigger.
Of course, this is a move the Leafs should be willing to make considering a player like Jones is one that every NHL team covets, just ask Kyle Dubas.
Toronto Maple Leafs: Cost to trade for Seth Jones would be high but worth it
Some teams will see that the one year left on Jones' deal and hesitate to offer what the Blue Jackets are looking for. However, we have seen time and time again that teams can get a sense of whether the player would be willing to sign an extension and try to work it out before a trade is completed.
The best example would be Mark Stone's trade to the Vegas Golden Knights where after he was traded by Ottawa, an eight-year deal was signed and sealed not long after. If Jones is willing to sign an extension, it will open up more potential trade destinations.
Columbus will likely try to take advantage of the fact that Jones has the reputation as a top-pairing defenceman that doesn't reach the open market often especially at his age. He makes any team better instantly as a workhorse player on the backend and he's a right-shot defenceman which shouldn't be overlooked.
For the Leafs, you have to wonder how far they would go to get a player like Jones. The NHL Network panel discussed the possibility of moving Mitch Marner which will satisfy this fanbase but it all depends on whether Dubas is willing to make that deal.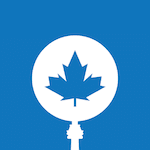 Want your voice heard? Join the Tip Of The Tower team!
Write for us!
The Blue Jackets have their hands tied here because teams know that Jones wants out and can just tell Columbus that they will wait for him to hit the open market. It's certainly a gamble but when a team knows a player is on his way out, they can't be picky on the return.
Getting Marner wouldn't be the worst thing for the Blue Jackets since they need help offensively, can potentially pair him with Patrik Laine. If Columbus goes down the route of wanting draft picks and prospects, Toronto can do that as well since they've got prospects that would help make a deal possible.
Of course, the salary cap is still going to be a challenge in a deal for the Leafs and maybe a third team can get involved if the Blue Jackets don't deem Marner to be the player they want back. All of this is to say that a player like Jones is worth making a push for and while there is the risk of him only being a one-year rental, it's clear that he doesn't want to stay in Columbus and another team would be in a better position to get an extension signed.
What are your thoughts on making Jones a trade target? What would you give up in return? Let us know in the comments below.