Toronto Raptors: How Malachai Flynn fits the roster and system
With the Toronto Raptors using their first round pick in the 2020 NBA Draft on guard Malachai Flynn, we look at how he fits the roster and the type of role he could have.
The Toronto Raptors selected Malachai Flynn with the 29th pick in the 2020 NBA Draft. The 21-year-old guard out of San Diego State showed significant improvement year-over-year from his initial years at Washington State.
The reasoning for why the Raptors selected a guard is very much the same as I outlined in my article on why I thought they should have selected Grant Riller at this spot. Fred Van Vleet has since re-signed with Toronto on a four-year $85 million dollar deal with a player option in year four, so he is secured going forward.
The same cannot be said for 34-year-old, all-star point guard Kyle Lowry, however. This move (along with the drafting of Jalen Harris at 59) could be seen as potential replacements for Lowry, as Masai Ujiri and Bobby Webster need to weigh how he fits into their 2021 plans which feature a 30 per cent max slot to pair with second team, all-NBA forward Pascal Siakam.
So now that we understand that Flynn could be thrust into a starting guard or primary backup point guard role as soon as next season, and have a brief idea of how he plays let's see just how Flynn fits into the Raptors system.
Flynn is first and foremost a great pull-up shooter, undoubtedly the strength of his game. He has range where he can hit NBA level threes and get to his spots in the midrange. He's a score-first guard with a good feel for where his spots are on the court. In addition to his pull up game, he also does a nice job navigating ball-screens.
Here's an example of both skills for Flynn, he is patient using the re-screen and finding the soft spot in the drop coverage to pull up for his mid-ranger which is a nice weapon in his offensive arsenal.
Flynn also has shown the ability to create off of switches in isolation. While it's understood that this won't be a skill the Raptors will be asking him to do with other, more experienced (and frankly just better) shot creators on the roster at this point; it certainly was part of his arsenal at San Diego State. Heres' an example of his confidence getting to a small step out move to the right that you see a lot from a guy like Chris Paul.
As for Flynn's shooting, he's got NBA range, plain and simple. Adjusting to the NBA line is not going to issue for him, which makes him a great fit as a fourth or fifth guard where he can still be an asset spacing the floor as a catch and shoot threat. Notice his hand-ready shot preparation, the 1-2 split to give him rhythm, great balance, smooth mechanics and deep range on this catch-and-shoot opportunity.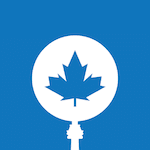 Want your voice heard? Join the Tip Of The Tower team!
Write for us!
Flynn has also made strides as a passer throughout his college career, particularly effective in making plays for his teammates out of pick and roll. He's very adept at finding the roll-man in many different situations. He's going to have a couple of opportunities a game to run some pick and roll, and his ability to find guys like Baynes on the roll or Len on the pop will be there for him in addition to his scoring ability.
Flynn was named Mountain West Defensive Player of the Year in 2020 and there is a reason for it. He's feisty and constantly engaged defensively on and off the ball. Watch Flynn this entire possession, his head consistently on a swivel always having sight of ball and man, and then has the instincts to intercept the entry pass and start the possession going the other way.
Here's Flynn again on defence showing his awareness, he starts on the right block, ends up closing out to the defender from straightaway three, then communicates the switch on the right wing with his teammate before using his hands to get the strip from behind and getting out in transition. He will have no problem staying on the floor defensively in Nick Nurse's system.
Question marks for the Toronto Raptors with Malachi Flynn?
The biggest question marks for Flynn come in the form of his athleticism. He is a below-average NBA athlete and that naturally brings up questions about whether he will get overpowered on the ball defensively and whether his offensive scoring package will translate.
He's not a very athletic finisher around the rim and while he does make up for that with effective touch floaters over length, it does limit his ability to be an elite scorer in the paint. At 6'1-185 and no elite first-step quickness, he's going to have to put on some good muscle to compete on both ends at his size.
Who are the ideal comparables?
Great pick and roll player and feel for the game, not a great finisher at the rim, doesn't have elite quickness, exceptional shooter, and good defender despite being undersized… Does it remind you of anyone, Raptor fans? VanVleet is the natural comp for Flynn although at this point he doesn't have VanVleet's level of strength or pick-and-roll ability.
Regardless, Flynn does profile as a player that Nick Nurse will use this season and be led into an expanded role as the years go on.
How do you think the Raptors will use Flynn? What are your expectations from him this upcoming season? Let us know in the comments below.