Raptors: Losing Marc Gasol and Serge Ibaka hurts, but not end of world
With the Toronto Raptors losing Marc Gasol and Serge Ibaka, they not only lose contributors to their frontcourt but also two respectable leaders.
Little by little, the roster that helped lead the Toronto Raptors to their first-ever NBA title continues to see key players depart in free agency.
Last season, it was Kawhi Leonard, and Danny Green. Now, the team will be moving on without Marc Gasol and Serge Ibaka with both choosing to make the move over to Los Angeles with Gasol signing with the Lakers and Ibaka joining Leonard with the Clippers.
It seemed like the Raptors were starting free agency on the right foot by getting Fred VanVleet back on a four-year deal but it's hard to see the departures of Ibaka and Gasol as a positive development. Not only were they reliable contributors but their leadership and experience will be tough to replace.
Toronto didn't waste anytime trying to fill the void by signing Aron Baynes to a two-year deal and re-signing Chris Boucher as well. This doesn't necessarily make you excited but it should at least keep the Raptors competitive but it's tough to compare them to the other elite teams in the East.
That's not to say Baynes and Boucher can't be productive but there's certainly a lot of uncertainty with this group. It will take some creativity on Nick Nurse's part to make it all work but we have seen that he's not afraid of a challenge.
Toronto also stay $5 million under the luxury-tax threshold according to Sportsnet's Michael Grange, and have some flexibility for the 2021 off-season which has always been the goal for this front office. Fans also need to remember that having Ibaka and Gasol were also a priority for the Raptors but the last thing you want to do is overpay and put yourself in a position where you don't have breathing room.
Let's not forget that Masai Ujiri and Bobby Webster didn't panic when Leonard chose to sign with the Clippers. They invested in Pascal Siakam, made sure Kyle Lowry was around for another year, and recognize the value of keeping VanVleet around and will likely do the same with OG Anunoby.
While it has been disappointing to see Gasol and Ibaka leave, there isn't an overwhelming amount of panic from Raptors fans. They obviously feel that Boucher and Baynes can provide enough and it's possible that Dewan Hernandez can see some minutes now.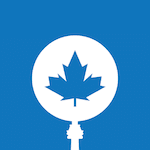 Want your voice heard? Join the Tip Of The Tower team!
Write for us!
There was a lot of doubt about whether the Raptors could still be a contender in the East without Leonard and they managed to have a better regular season despite some tough injury luck. This is what having a competent management group provides, a foundation of trust that they can navigate through this transition as they did last season.
Of course, it would also be nice to have some certainty of the front office's future as that will continue to be a talking point until a decision is made. Also, the Brooklyn Nets look to be ready to put their names into the conversation as a team to watch.
Regardless, not all is doom and gloom for the Raptors and this will be an intriguing season regardless.
What do you think about the Raptors free agency so far? Should there be any concern about the team's chances next season? Let us know in the comments below.