Toronto Argonauts: McLeod Bethel-Thompson opts out of CFL contract
Toronto Argonauts quarterback McLeod Bethel-Thompson has reportedly joined the list of players who have opted out of their CFL contracts in order to pursue opportunities with the NFL.
When the CFL 2020 season was officially cancelled last week, the players' association advised that players in the final year of their contracts could be released if they wanted to pursue opportunities with the NFL. The Toronto Argonauts are apparently beginning to see the effects of this decision, at least according to recent news.
As reported by the Canadian Press via TSN, McLeod Bethel-Thompson has apparently opted out of his Argos deal, as he attempts to land a job in the NFL. His CFL contract was set to expire in February 2021.
The Argonauts advised on Monday that there was nothing official to confirm regarding Bethel-Thompson opting out. Regardless, he appears to have joined the unsurprising ever-growing list of players aiming to pursue their dreams of playing in the NFL.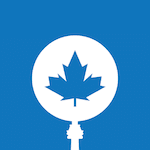 Want your voice heard? Join the Tip Of The Tower team!
Write for us!
The quarterback was not expected to start for the Argonauts in 2020 if the season had gone ahead, due in part to the signing of Matt Nicholss. Regardless, Bethel-Thompson offered stability and depth at the position, as well as invaluable leadership.
From an individual perspective, Bethel-Thompson had a productive 2019 campaign with the Double Blue. He was third in the league with 4,024 passing yards and led the way with 26 touchdown throws, which were both career highs.
The San Francisco, California achieved this in 13 starts, twice throwing for over 400 yards and seven more games of more than 300 yards. He also showed good mobility, with 276 rushing yards and a couple of scores at an impressive average of 5.8 yards per carry.
Unfortunately for player and team alike this did not translate into overall success, as the Argonauts stumbled to a 4-14-0 record last year. For what it was worth, Bethel-Thompson was the quarterback for all four of those wins.
In any event, what are the 32-year-old's chances of getting another job in the NFL? He previously spent time with the San Francisco 49ers, Miami Dolphins, Minnesota Vikings, New England Patriots and Philadelphia Eagles, so at least the league has some familiarity with him.
The main problem for Bethel-Thompson though was he never actually saw any regular season action, with him spending a lot of time on practice squads. This doesn't mean he's wrong to at least attempt to once again pursue his NFL ambition.
In this respect, the NFL Network's Ian Rapport — who was the first one to report Bethel-Thompson opting out of his contract with the Argos — believes the QB has a chance. As per Twitter, Rapport wrote: "An intriguing veteran who can learn a system quickly, now has plenty of snaps."
We imagine most Double Blue fans will wish Bethel-Thompson well in his quest for a job with the NFL. In addition, if things don't go as planned — and as long as the CFL returns in 2021 — there is every chance he would have the opportunity to rejoin the Argonauts' roster.
What was your overall opinion of Bethel-Thompson's time with the Toronto Argonauts? How successful do you predict he will be, in getting back into the NFL? Let us know in the comments section below.