Toronto Blue Jays: Nate Pearson's debut carries unique anticipation
The Toronto Blue Jays' home opener will take place in Washington and the team will be putting top prospect, Nate Pearson, on the mound for his MLB debut.
How excited should we be to see Nate Pearson pitch for the Toronto Blue Jays tonight? How does his debut compare with other top prospects of the past?
The Blue Jays get to see what the imposing six-foot-six, 250-pound righthander has tonight against regular-season competition. He will be pitching against the defending champion Nationals, no less.
Pearson was drafted 28th overall in the 2017 MLB Amateur draft and has become the Blue Jays' best prospect. Now just shy of his 24th birthday, Blue Jays fans get to see his high-90's fastball for real. With a bevy of young sluggers, Pearson's development feels incredibly important in turning the team into a contender into the future.
He absolutely destroyed hitters across three levels of the minors last season. Pearson posted a 2.30 ERA, 0.885 WHIP and an absurd 10.5 strikeouts per nine innings.
The excitement is certainly warranted but is often not matched by production. Let's take a look at some other notable Blue Jays debuts.
Memorable Blue Jays Debuts
Roy Halladay
I still remember watching Halladay's second career start as a September callup in 1998. The excitement around Halladay was high, as he and Chris Carpenter were expected to form the Blue Jays super duo for the next decade.
His first start was solid against Tampa Bay, where Halladay allowed two runs over five innings. But it was that second start that amped up the excitement level and gave a window into Doc's future with the Blue Jays.
He carried a no-hitter into the ninth inning of that game, only to see it broken up by Bobby Higginson, of all guys. But Blue Jays fans knew then they had something special. In his 12 seasons with Toronto, Halladay won two Cy Young Awards and made six All-Star Game appearances. Oh yeah, he also was inducted into the Baseball Hall of Fame.
Kyle Drabek
Perhaps most of the excitement was due to Drabek being the crown jewel of the trade that shipped Halladay to Philadelphia. Drabek did not live up to expectations in his five seasons in Toronto. According to Baseball-Reference, his career numbers in Toronto were a 5.27 ERA, 1.677 WHIP and a mere 6.2 strikeouts per 9 innings.
His first game against the Orioles was solid as he scattered three runs over six innings. But that first season totalled out to zero wins, a 4.76 ERA and 1.353 WHIP. That was a sign of how the rest of his career would go with the Blue Jays. Drabek made quick stops with the White Sox and Diamondbacks and last appeared in the Majors in 2016.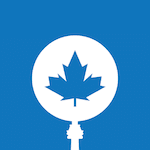 Want your voice heard? Join the Tip Of The Tower team!
Write for us!
Vladimir Guerrero Jr.
The hype train was out of control prior to Vladdy Jr. joining the Blue Jays last season. His rookie season was solid but unspectacular. He hit .272 with 15 home runs and 69 RBI over 514 plate appearances last season.
Guerrero earned a sixth-place finish in American League Rookie of the Year voting. It was not what Blue Jays fans dreamed of but you can see all the tools are there.
Vladdy went deep for his first home run Tuesday night and there will likely be a bunch more, even in this shortened season. Whether he ever lives up to the hype (fairly or unfairly) is still up for debate and only time will tell.
Nate Pearson has a level of buzz not as high as Guerrero but certainly higher than any pitcher in quite sometimes for the Blue Jays. Let's hope his career is more Roy Halladay than Kyle Drabek.
What do you expect to see from Pearson in his MLB debut? How many games do you think he starts this season? Let us know in the comments below.