Buffalo Sabres: Biggest upgrade and worst downgrade in team history
The Buffalo Sabres have seen lots of ups and downs in their franchise, but what was their best upgrade and worst downgrade ever?
In a new series here at Tip of the Tower, we'll be looking at Toronto and Buffalo sports franchises who've made upgrades in two ways. The first team of this series belongs to our friends down the QEW, the Buffalo Sabres.
In this series we will be breaking down how certain moves helped a franchise, while also looking at other steps which took a team backwards.
It can be anything from coaching changes, players coming to or departing from a team, decisions made by management or ownership, and right down to uniform changes.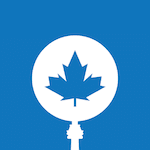 Want your voice heard? Join the Tip Of The Tower team!
Write for us!
The biggest upgrade in Sabres' history
I'll be honest with you; this was a tough one to settle on. Throughout their existence, Buffalo has seen lots of ups and downs. There's a ton of history to go over with the Sabres franchise, especially one particular moment fans might have forgotten.
While Dominik Hasek wasn't much when he first arrived, he blossomed into a Hall of Fame goaltender (Writers note: Sabres fan gladly thank Grant Fuhr for that.) Gilbert Perrault was with the franchise from day one, and he remains one of the greatest Sabres in franchise history.
Then, there's the hiring off Lindy Ruff who would replace Ted Nolan, the reigning Jack Adams award winner.
Do you see what I mean? There are some good memories for this franchise, and for that, we'll have to go way back to the late seventies. This particular individual has his name on the Stanley Cup nine times.
In 1979, Buffalo did the unthinkable when they lured Scotty Bowman away from the Montreal Canadiens. Bowan was coming off four consecutive Stanley Cups with the Canadiens. After a falling-out with ownership, Bowman stepped down following the 1978-79 season.
He moved on to the Sabres as the coach and general manager. He served as the general manager until 1987, doubling as a coach in three different seasons. In the 1985-86 season, he missed the playoffs for the first time in his coaching career.
Unfortunately, his-near decade employment with the Sabres came to an end the following season. Bowman resigned 12 games into the season; Gerry Meehan replaced him. The retired hockey coach left his mark in Buffalo, compiling a 210-134-60 record.
Now to the worst downgrade in Sabres history
When it comes to the worst downgrade, losing Hasek comes to mind for this one. However, when the Detroit Red Wings acquired him, he was slowly declining when he left town. The firing of Ruff, who's replacement Ron Rolston was nothing but a failed experiment that lasted only 51 games.
Then, there was former owner John Rigas who got himself, and his two sons arrested on conspiracy charges. Those are some of the most unfortunate events to happen to the Buffalo Sabres. But, let's not forget the time they switched away from the classic Sabre logo to the slug was downright embarrassing.
The team's colours were reverted to blue and gold when they wore black and red in the 1996-1997 season. It was the new logo that resembled a slug or a fake wig to many. Thankfully, this disaster of a uniform had a short life span from 2006-2010.
The uniform and logo were designed by Kristopher Bazen, who was a graphic designer at Reebok. Oddly enough, in the first two months of the 2006-2007 season, five of the top 10 players in jersey sold were Buffalo slug designs.
Things couldn't have been worse years later. In 2013, they introduced a third jersey with the unappealing "Buffslug."
Thankfully, this jersey had a shorter life span when it was retired in 2015. Overall, many fans were utterly dissatisfied with the new look. It's an excellent thing that Buffalo has returned to the classic logo with the traditional blue and gold.
I will say, the Sabres' 50th anniversary alternates are a nice golden touch. Though, the white gloves could use a little gold to them too.
What are your thoughts on the Buffalo Sabres' top moments in franchise history? Is there one that should be at the top of the list? What was the most forgettable one for you? Let us know in the comments below.