Toronto Blue Jays: Austin Martin's versatility provides great potential
The Toronto Blue Jays were ecstatic to pick Austin Martin with the fifth overall pick in the MLB Draft considering they didn't expect him to be available there.
For months baseball fans have been left in limbo about the fate of the 2020 season but for one night the MLB Draft gave us a break and a nice surprise for the Toronto Blue Jays.
With the fifth overall pick, the Blue Jays selected Austin Martin who was announced as a shortstop but when you start to hear the analysis on the pick, it was hard to contain the excitement. Firstly, for the Blue Jays to get a player who was deemed a top-three pick by most experts is a solid piece of business but then you start to dive deeper into his scouting report and there was a lot to unpack.
Let's start with the obvious, while Martin was announced as a shortstop, he has the versatility to play multiple positions. The obvious one that sticks out is that he can play centre field, something that could get him to the majors sooner rather than later.
While the team doesn't have an immediate plan of where Martin will play, you can guarantee the team will make use of his ability to play at multiple positions. Not only does his defensive versatility make him a valuable pick, but his offence provides some excitement.
Martin slashed .368/.474/.532 during his NCAA career and had 105 hits, 10 home runs and 46 RBIs in 65 games in 2019.
"We were a little surprised (that Martin was available)," amateur scouting director Shane Farrell told reporters. "Obviously we're keeping an eye on the mock drafts as they come out throughout the week and are aware of industry consensus, but it really started to shake up at picks two and three and we were surprised a bit but certainly prepared to make that selection.

"We were ecstatic to have the chance to pick Austin."
While it's too early to know what Martin's true potential is, the Blue Jays should be excited about adding a player that will make up a strong core especially when you have him in the same lineup as Bo Bichette, Cavan Biggio and Vladimir Guerrero Jr. If you want an idea of what Martin's role can be, think of what Ben Zobrist brought to the Kansas City Royals when they won the World Series.
One thing that will impact his development is the COVID-19 pandemic which has taken away the minor-league baseball season. It would probably make sense to have him start with Dunedin then go from there.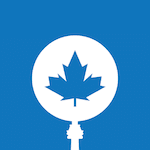 Want your voice heard? Join the Tip Of The Tower team!
Write for us!
Martin has been lauded for his competitive attitude and that should hopefully rub off on his teammates like Bichette who seems to take a similar approach. Another important part of his development will be keeping a similar approach at the plate where he had more walks than strikeouts throughout his career.
While this was not the player the Blue Jays were expected to take, there is far more excited considering how the top five played out for Toronto.
What do you think about the Blue Jays taking Martin? How long do you think it will be before he makes it to the MLB? Let us know in the comments below.