Toronto Blue Jays: MLB headed to a point of no return
As MLB and the players association continue with increasingly strained negotiations, is it conceivable the Toronto Blue Jays will not play at all in 2020?
For the last couple of months, Toronto Blue Jays fans have been optimistic it was just a matter of 'when' rather than 'if' they would see their team play in 2020. (Albeit on television rather than in person.) However, we are now at a point where this optimism is gradually being replaced by a sense of dread, and it's all thanks to MLB and the players association.
Every time a new report comes out, it only serves to highlight the increasing frustrations in what was already a strained relationship between the owners and players. As a result, passionate supporters and casual fans alike are also becoming frustrated and you have to wonder about the long-term ramifications for Major League Baseball.
In theory, an 82-game season seemed like a reasonable compromise. However, while the MLBPA would have accepted this as long as salaries were pro-rated, the league wanted them to take even more cuts.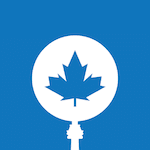 Want your voice heard? Join the Tip Of The Tower team!
Write for us!
As per Jason Wilson of theScore, the players asked the owners to open their books to show specific numbers related to the projected financial losses. While there has been some documentation provided, the MLBPA has requested more detailed information to support the owners' position.
While the majority of the general public will likely support the players, there is still blame on both sides. For example, when the players association countered with a proposed 114-game schedule, this was boarding on ludicrous and just not feasible.
We are now into June and there has to be a cut-off point for the 2020 MLB season to be completed. You can't still be playing baseball in November when considering the change in weather and the majority of the ballparks being outdoor venues.
Of course, with a deadline for the 2020 season to be completed and the continuing disagreements, the number of games which can be played will only decrease. The two sides had wanted to come to an agreement by the start of this month and resume spring (summer) training 10 days later.
As a result of this not happening, ESPN's Jeff Passan reports the league is proposing a 48-game season with pro-rated salaries. We're getting close to a stage where it hardly seems worth playing at all in 2020.
As per Passan, the league has claimed they will average a loss of $640,000 per game played. In this respect, it would make sense why less games are better for the owners.
However, the MLBPA seem unwilling at this point to accept such a proposal. Aside from it meaning players receiving less than a third of their salaries for 2020, there is still a significant lack of trust only accentuated by the owners' unwillingness to fully open their books to prove their financial position.
The short and long-term impact for the Toronto Blue Jays
Really, it is this lack of trust which could negatively impact baseball both short and long-term. Compare this relationship between the two sides to that of the NBA where negotiations have been relatively smooth, and even the NHL.
In fairness to Major League Baseball, the NBA and NHL didn't have as many issues with salaries, given both leagues were nearing the completion of their regular seasons when the pandemic halted all games. Regardless, the public perception of MLB has taken a major turn for the worse and it could lead to a loss of fans.
Even assuming that the two sides do come to an agreement and there are games in 2020, the lack of trust will likely continue to fester. You have to wonder how much this will impact negotiations over a new collective bargaining agreement, with the current one set to expire following the 2021 season.
Overall, you want to believe the Toronto Blue Jays and the rest of the league will play games this year. However, billionaires and millionaires arguing over money is only going to turn a lot of people off.
Consider that the average person has either been furloughed, lost their job or just generally seen their financial situation affected negatively. The impact for the general public could be something which lasts for years, with people having less disposable income to spend.
With this in mind, think about whenever fans are finally allowed to attend live games again. How many of them will be prepared to spend their hard-earned money on a sport, which has been almost tone death in their bickering over finances at a time when people are hurting?
Baseball has reached a crucial crosswords, with the NBA having already overtaken them in terms of popularity, and fans having an increasing number of attractive alternatives to consider, such as the NHL and MLS. Once considered as the national pastime, MLB is headed to a point of no return – it's time for the owners and players to wake up before it's too late.
There is understandably still a lot of uncertainty surrounding the return of baseball, but what do you predict for the future of the 2020 MLB season? How many games do you believe the Toronto Blue Jays and the rest of the teams will play? Are you confident the league will return to action this year? Share your thoughts in the comments section below.