Blue Jays avoid disaster as Kevin Gausman injury not serious
Kevin Gausman is expected to miss no more than one start for the Blue Jays, despite being hit on his right leg by a 100 mph comebacker.
As the rotation struggles with form, consistently and depth, the last thing the Blue Jays need is a serious injury to any of their more reliable starters. In this respect, they managed to dodge a bullet on Saturday afternoon in the first game of their double-header with the Tampa Bay Rays.
While pitching in the second inning, Kevin Gausman was hit in the lower right leg by a 100-mph comebacker off the Rays' Wander Franco. This led to understandable concern, as the righty lay prone on the Rogers Centre turf and was then unable to stand for a few minutes.
Gausman eventually exited the game and was replaced by Casey Lawrence. His final stat line saw him throw 42 pitches in 2.0 innings, as he allowed four hits, no runs and a walk, while striking out three batters.
The Blue Jays went on to lose both games of the double-header, but their main concern was the condition of Gausman, who was officially diagnosed with a right ankle contusion. Fortunately for everyone involved, the X-rays came back negative.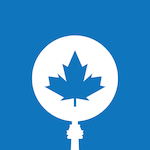 Want your voice heard? Join the Tip Of The Tower team!
Write for us!
As things stand, it is unclear if the 31-year-old will make his next scheduled start, on Thursday in Seattle. However, the fact he managed to avoid serious injury would make one missed game a minor inconvenience by comparison.
Blue Jays manager Charlie Montoyo said the medical staff would see how Gausman feels on Sunday. As reported by Keegan Matheson of MLB.com, he also said:
"I was just hoping that it wasn't anything worse than a contusion. And that's what it was, which is good news. Then I thought about who was going to cover the game, but it was [Gausman] first. Gausman and his health. He's one of our best pitchers."
If Gausman does miss his next start, Lawrence — who was hit by a ball himself but able to remain in the game — or Max Castillo are candidates to take the mound. Thomas Hatch is also theoretically an option, although he allowed 12 hits and 10 earned runs in 4.2 innings while starting the second game of the double-header.
Regardless, the available options to potentially replace Gausman just highlight what was already a pressing issue for the Blue Jays. Simply put, it is imperative they go out and find one or more viable starters.
Ross Stripling has stepped into the rotation and done an excellent job. However, this is countered by Yusei Kikuchi's inconsistency, Nate Pearson's continued setbacks and losing Hyun Jin Ryu for the season.
The Blue Jays have one of the strongest lineups in all of Major League Baseball, but it won't matter if the rotation can't be relied upon. What they do between now and the Aug. 2 trade deadline may well determine how this season plays out.
Regardless of Gausman's injury not being as serious as it first seemed, how concerned are you about the rotation? Who do you want the Blue Jays to pursue ahead of the Aug. 2 trade deadline? Let us know in the comments section below.