Blue Jays need to have a break from Yusei Kikuchi
After yet another poor outing by Yusei Kikuchi on Saturday, it is time for the Toronto Blue Jays to seriously consider giving the 2021 MLB All-Star a rest.
One of the worst things you can do, is figuratively kick a person when they're down. However, there's no getting around the reality Yusei Kikuchi has become a liability for the Toronto Blue Jays.
Kikuchi had a nightmare outing on Saturday afternoon versus the Milwaukee Brewers, as he allowed six hits and five runs (two earned). It took him 69 pitches to record his six outs on the day, including 40 in the first inning.
As a result of the 31-year-old's performance, the Blue Jays fell into a 5-0 hole from which they ultimately could not recover, as they went on to lose 5-4. Unfortunately for the ball club, this has been a recurring theme when it comes to their offseason acquisition.
Kikuchi now has a 5.08 ERA and 1.59 WHIP through 14 appearances this year. Most damning of all, the Blue Jays are just 4-10 in games which he starts.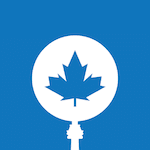 Want your voice heard? Join the Tip Of The Tower team!
Write for us!
The month of June has been particularly bad for Kikuchi, as he has not lasted more than 4.2 innings in any of his five starts and gone 0-3 in the process. Worst of all, he has accumulated an ERA of 9.39 in that time.
The southpaw is lacking confidence and this was on full display during Saturday's game in Milwaukee. While his fastball has traditionally been an excellent pitch which can reach 97 mph, he has lost all faith in it.
As a result, Kikuchi has been relying more on his slider of late. As per Mike Wilner of the Toronto Star, the problem is batters have hit .326 off this particular pitch in 86 at-bats during 2022, including 17 extra-base hits.
Any concerns about health were dismissed by the 2021 All-Star via a translator. As per the Toronto Sun's Rob Longley, he went on to say:
"I've struggled the last few outings, mostly with command, falling behind in the count. Pitches when I try to get back into the count are the ones that are getting hit hard. Same thing today, unfortunately."
All of this is in stark contrast to the anticipation when the Blue Jays signed Kikuchi to a three-year, $36 million deal during the off-season. He was expected to help the rotation become one of the best in the Majors.
Instead, things haven't gone to plan, especially when considering Hyun Jin Ryu' own struggles and eventually being shut down for the season. Throw in Nate Pearson's continual setbacks, and there is no doubt the Blue Jays will be looking for starters and bullpen depth alike prior to the Aug. 2 trade deadline.
Returning to Kikuchi, hindsight can often be a convenient thing when looking to justify a position. And yet this doesn't change the reality the signs were already there prior to the signing, that he was going to struggle in Toronto.
Consider in particular, the Iwate, Japan native's form in Seattle last season following the Midsummer classic. He went just 1-5 in 13 starts, while recording a 5.98 ERA and 1.70 WHIP.
Further, the first half of 2021 aside, Kikuchi has struggled to make a good overall impression in the Majors. He has a 17-28 record in 84 Major League starts dating back to the beginning of the 2019 season, while recording a 4.99 ERA, 5.05 FIP and 1.428 WHIP.
As things stand, the former Mariner is in line for four more starts prior to the All-Star break. This quite simply cannot be allowed to happen.
While appreciating the Blue Jays are short on reliable replacements in the rotation, something needs to be done. One possibility could be to give a shot to Max Castillo, who was tremendous on Saturday afternoon in allowing just a single hit and no runs in 4.0 innings.
At the same time, those opposing the idea may point to Castillo having just two Major League outings to his name. Further, his debut saw him give up a couple of homers, albeit against the powerful New York Yankees.
Other possible options include Thomas Hatch and Casey Lawrence. Like Castillo they come with uncertainty, but are still arguably worthy of a chance when considering what Kikuchi is currently offering.
Overall, the Blue Jays are still not at a point where they should give up on Kikuchi entirely; he still has the talent to succeed as a quality starter in the rotation. However, he needs to work on his mindset and mechanics, with a rest — or at the very least a stint in the bullpen — being of benefit to both player and ball club alike.
If you were in the Blue Jays' position, what would you do with Kikuchi? Would you give him a rest, move him to the bullpen, or let him continue to start and work his way through his issues? Further, do you see him becoming a valuable member of the rotation, or is he destined to be a disappointment in Toronto? Let us know in the comments section below.