Toronto Argonauts: What if the 2020 CFL season gets cancelled?
In our next installment of Toronto sports teams "What ifs," we explore what Toronto Argonauts fans would be missing if the season were to be cancelled.
CFL Commissioner Randy Ambrosie spoke to the house of commons on Thursday, officially requesting financial aid from the federal government and it's a situation Toronto Argonauts fans should keep an eye on.
Ambrosie painted a bleak picture of the league's prospects, delivering a handful of quotes that would sink the hearts of many Canadian football fans.
The commissioner believes the "most likely scenario is there is no season at all" in 2020, and even went as far as to say the future of the league could be in "jeopardy" if the league did not receive some of the $150 million it is asking for to keep afloat.
Politics and financial jargon aside– Ambrosie did not seem like a man who thought a shortened or delayed 2020 season was likely.
If that turns out to be the case, the biggest "what if" Argos fans would have to deal with is clear – what if new head coach Ryan Dinwiddie never gets a crack at it with the roster the front office assembled this off-season?
In terms of football philosophy, Dinwiddie could not be more different than his predecessor. The offensive-minded California native is a passing guru, whose time with the Calgary Stampeders saw Bo Levi Mitchell grow into a consistent 4,500 yard a year passer, on his way to three straight Grey Cup appearances.
When you contrast that with Corey Chamblin, a former defensive coordinator who struggled at times last season to connect with the offence (particularly his star running back), the differences are night and day.
Dinwiddie oozed confidence at his introductory press conference and was adamant he would hire people around him who shared his philosophy in the passing game. He was also on the record that he believed he could coach up anybody, and make anybody good.
Those are confident words, but obviously – a coach doesn't want just anybody snapping the ball. The Argos went out and got Matt Nichols in the free agent market, a man well on his way to an MOP season before an injury cut his 2019 short.
So why does losing 2020 pose such a serious issue to this newly made couple?
There are two main reasons.
First, because of the contract loophole first reported by 3DownNation last month. There is a possibility that all contracts become void in the case of a suspended season, meaning every player would become a free agent.
In the weeks that followed this story, some argued this was an extremely literal interpretation of the CBA, and it was dismissed as something that probably wouldn't happen.
Right.
Like the union's lawyers wouldn't take the CBA literally.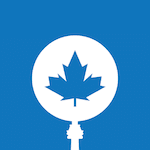 Want your voice heard? Join the Tip Of The Tower team!
Write for us!
It is highly unlikely that more than half the union would want this to happen, so the league is probably safe – but rest assured that if they did, the union would push for this, and the damage it would have on the carefully built teams is unquantifiable.
It could very well be something the union isn't interested in pursuing, but don't believe the dismissal of the issue – grievances have been filed for a lot less in the history of sports CBAs.
If that's in there, they have a case. Pursuing it is up to them.
The second issue is one that is harder to measure and articulate, as it deals with the uncertainty of the situation.
Most CFL players are not in a personal financial situation where they can forego an entire year's salary, and many are Americans who do not live in Canada full time.
There is a chance that if this shutdown lasts the full season, or maybe into next year if you believe the worst forecasts, there will be many CFL players who will go home to the states and simply never come back.
You would like to think that Nichols would not be one of those people, but who knows? And even if the quarterback stays, how many other parts of the offence cannot wait out the one to two years without a paycheck?
What the league has going for them is the main competition for alternative football, the XFL, just folded, meaning if these players wish to continue their football dreams, the CFL is the only option.
On top of that is their dependence on gate revenue, which Ambrosie says is "our biggest source of revenue" as a league.
If the league can't function until fans can pack the stands again, then this stoppage could be a long one – not just 2020.
Many believe that large crowds will not be allowed by local governments until a vaccine is accessible, and there was an ESPN report of the NBA preparing to likely start NEXT season without fans.
And even if the vaccine is available early spring 2021, many economists forecast a hesitancy in the public to pack stadiums and concert venues immediately. In other words, it's not like the day after everyone receives the vaccine, things will return to normal – fear of public gatherings might persist for a while.
Any of those possibilities would be demoralizing to the CFL's bottom dollar these next few years, and really – who knows what the league will look like when it starts up again.
If the Toronto Argonauts truly love their new head coach as much as they claim, he'll be here, ready to work, when play resumes. But for the rest of the roster, men with kids to feed, and families to provide for – it will all depend on how long they will be off.
And at this time, we just don't know.
Management would assemble a roster again, they would have to. But we wouldn't get to see this crew that they've put together hit the field, – this group that Dinwiddie and Pinball Clemons were so high on.
They'd be lost to ages –another sports casualty of the COVID-19 crisis.
Are you worried about the impact the coronavirus could have on the CFL season? How do you think the Toronto Argonauts will handle everything? Let us know in the comments below.