Toronto Blue Jays: Unenviable dilemma looming as MLB make new plans
MLB is reportedly aiming to have the Toronto Blue Jays and the rest of the league start the season by July, with as many teams as possible playing in home parks.
There is still a considerably lack of clarity when it comes to the Toronto Blue Jays playing baseball in 2020. At this stage the COVID-19 pandemic is controlling the narrative and determining the timeline of events, both in professional sports and life in general.
As such, every time a sports league comes up with a new plan for returning to action, it's tough to gauge. There are a spectrum of opinions from fans and media alike, ranging from hopeful bluster to realistic expectations.
From our perspective, what's most important is providing an objective and balanced perspective on any proposed plans. Such is the case with the latest speculation regarding Major League Baseball's attempts to have a 2020 season.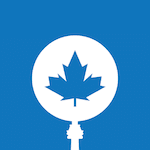 Want your voice heard? Join the Tip Of The Tower team!
Write for us!
Recently, there has been talk about the season being played entirely in a limited number of places, with Arizona, Florida and Texas at the forefront of such discussions. This was always going to be tough to pull off; the players were never going to agree with essentially being quarantined in a location and away from their families for a considerable period of time.
Now, MLB have reportedly come up with another potential plan, which would likely be more agreeable to the majority of players. As per Marc Topkin of the Tampa Bay Times, the league office's preferred option is to start the season in late June or early July with as many teams as possible playing in their home parks.
The thinking is that teams would compete in their regular divisions with an abbreviated schedule of at least 80 games. The irony is however, that it might be less feasible given the ongoing threat of the COVID-19 pandemic, at least from the Blue Jays' perspective. (More on this shortly.)
On the plus side, team personnel would be able to stay at their regular in-season homes. It would also make things more straightforward for all the local broadcasting networks.
However, let's review arguably the biggest issue, specifically with the Blue Jays in mind. Consider recent comments from prime minister Justin Trudeau.
As per Hannah Jackson of Global News, Trudeau said travelers to Canada would be required to quarantine in a set location, such as a hotel. The only exception would be if they had a credible quarantine plan in place.
In our humble option, going to play at Rogers Centre and being surrounded by other people doesn't really constitute a credible quarantine plan. The only hope would be if a solution to deal with the coronavirus is discovered prior to the 2020 MLB season starting.
In reality, this is unlikely. As such, it would stand to reason that as the only Canadian team in the Majors, the Blue Jays would not be allowed to play home games (at least to begin the season).
More generally speaking, we concede it would be a better plan for the league as a whole, if as many teams as possible can play home games. Unfortunately for Blue Jays personnel they might have to be permanently based in the United States, potentially for the duration of the season.
Ultimately, if the league does go with either of the options mentioned in this article, the Blue Jays' players and staff would be away from their families for an extended period of time regardless. Certainly, they would be put in a compromising position if the majority of the other teams vote in favour of either plan.
Of course, it is all still speculation at this point. Still, we seem to be edging slowly towards the Blue Jays being faced with an unenviable dilemma.
We appreciate it's very much all guess work at this stage. However, what is your prediction for what kind of format/season the Toronto Blue Jays and the rest of MLB can expect in 2020? Share your thoughts in the comments section below.