Buffalo Bills: Why Jake Fromm was a steal in the fifth round
With the selection of Jake Fromm in the fifth round, the Buffalo Bills get a steal in the later rounds, drafting a guy who had no business dropping that far.
The Buffalo Bills added to their passing game over the weekend, drafting Georgia quarterback Jake Fromm in the fifth round.
The pick improves the Bills' QB room in a logical way – a statement that can't be made about all the other quarterback-selecting teams in the draft.
And with Fromm being selected in the fifth round, they were able to get a guy with some pretty high upside late, meaning they were able to use their higher valued picks filling other talent needs.
Fromm's reasons for dropping so far are complicated – dumbfounding when one considers he was projected as a top 10 pick just a year ago. His most recent college season was the stuff of nightmares for prospects everywhere, a cautionary tale for anyone thinking of making the jump to the pros. Many of his worst tendencies (mainly arm strength issues) hadn't really shown themselves until this past year, where they were exposed on tape, causing his stock to plummet.
Despite all that, I still had him fifth in my quarterback rankings going into the draft, behind Jordan Love, but ahead of Jacob Eason, the Washington quarterback who he beat out as a freshman when they were both at Georgia.
For Fromm to drop to the fifth round, and be taken eighth out of 13 drafted quarterbacks, was an absolute steal, especially when you consider the complimentary way he will fit in with Bills starter Josh Allen, whose 2020 goal has to be to become a more consistent passer.
Allen loves to run the ball, setting records for most rushing yard by a quarterback in Bills history, but his running tendency was seen as a double edged-sword all year, and he accounted for 14 fumbles in 16 games.
Fromm has competed for a job before, has the makings of a prototypical pocket quarterback, and though I don't expect him to beat Allen for the starting spot anytime soon, the competition should make the team better, which is the entire point of drafting.
Compare that to some of the other teams around the league, like Green Bay who essentially threw a buzz saw into their locker room by drafting Love, or the Eagles who drafted Jalen Hurts, a man who will need his own playbook, and the pick looks even better.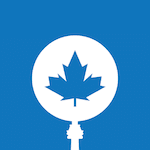 Want your voice heard? Join the Tip Of The Tower team!
Write for us!
Most of Allen's runs weren't by design, they were a selection based on his personal athletic ability and a crumbling play. Fromm can be slid into that offense if need be, and run it smoothly.
And despite the shaky deep throws and drop in completion percentage in 2020, Fromm did set a career-high in yards his final year at Georgia, while throwing a career-low in interceptions. The execution is lacking, but execution can be taught.
The intangibles (like reading the defense, finding who you should throw too, when to move up in the pocket), improved each year at Georgia, even though the overall team results declined year to year. And let's not forget that without an all-time throw by Tua Tagovailoa late in overtime, Fromm would have been a freshman national champion, and be looked at completely differently.
That's football, and those "if only" statements can be said by many, but the point still stands – Fromm is better than your average fifth rounder.
A lot goes into dropping in the NFL draft, and teams often can't get out of their own heads with selections. There will be a guy on their board as a second rounder, but if they think he'll be available in the third, they'll let him drop – it's all part of the game.
Fromm may have dropped, but the Bills got a player with a highly touted work ethic and competitive pedigree, who competed in the toughest division in college football for three full seasons, and always played in that conference's championship game. The Bills made their team better, which when it comes to the draft, is all you can ask for.