Toronto Maple Leafs: Why Kyle Dubas made the right call at trade deadline
The Toronto Maple Leafs did not make a move at the trade deadline but while some aren't happy with the lack of movement, it was the right call.
While many teams were making last-minute changes ahead of the NHL trade deadline, the Toronto Maple Leafs were not one of them as Kyle Dubas decided to hold off.
Ahead of the 3:00 p.m. EST deadline, most of the chatter was around whether Tyson Barrie would be on the move but nothing appeared to be close. TSN's Bob McKenzie suggested the Leafs wanted a first-round pick, and a prospect for Barrie.
Despite what teams paid for, many weren't giving up their first-rounder and a prospect for a rental as many were prioritizing players with term. The only team that appeared to want Barrie was the Vancouver Canucks but it doesn't look like they wanted to part with the necessary assets considering the trades they made to get J.T. Miller this past off-season and Tyler Toffoli.
They did use their available cap hit from Andreas Johnsson being on long-term injured reserve to get a fifth-round pick for retaining salary on Robin Lehner's contract. Of course, they made the deal to bring back Calle Rosen sending Michael Hutchinson to the Colorado Avalanche and sending Jordan Schmaltz to the New York Islanders Islanders for Matt Lorito.
Other than that, it was clear that there wasn't much Dubas could have done to this roster considering Morgan Rielly and Cody Ceci are expected to return before the end of the regular season. Having their salary back on the books made it unlikely to expect the Leafs to do something big unless they moved a contract in the process.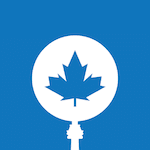 Want your voice heard? Join the Tip Of The Tower team!
Write for us!
Instead, the Leafs GM is sending a message to his club that if they while they weren't worthy of Dubas trying to find a miracle. At the same time, he also didn't feel like trading Barrie would do anything either,
"I'm not gonna come up and bulls— and tell you I have some magical solution," said Dubas to reporters. "It's interesting. You can go back and look at different teams in different sports, and there are very few that right from the minute they acquire good talent through the draft just suddenly — boom — reach their potential and win championships and play at a consistent level every day.

"We're clearly not there yet, but we also show signs of what we can be when we get there."
That last part is a pretty damning statement considering the Leafs showed that they lack the consistency and focus to be a threat in the playoffs. You can bet that while Dubas remained silent at the trade deadline, the off-season can lead to more substantial change.
Look no further than what happened at the draft when Patrick Marleau was sent to the Carolina Hurricanes, Jake Gardiner was not brought back and Nazem Kadri was moved to the Avalanche.
If there is one thing you can take away from Dubas' lack of movement at the deadline, it's that there is still belief in his plan, but don't think he will remain silent if the Leafs have another lacklustre finish. It could lead to something more substantial being done when there isn't the pressure of a deadline impact those decisions.
Do you think the Leafs should have made a trade at the deadline? Where do they go from here? Let us know in the comments below.