Toronto Maple Leafs: Will the William Nylander narrative ever change?
William Nylander continues to show that last season was a blip on the radar but will the narrative around the Toronto Maple Leafs forward ever change?
You don't have to look far to understand why there is no player more polarizing among Toronto Maple Leafs fans than William Nylander.
Between the battles on social, the comments section on any article written especially on this site, and radio segments on Toronto sports radio. There continues to be this divide among Leafs Nation when it comes to Nylander and you have to wonder if it will ever change?
In 49 games this season, the 23-year-old has 22 goals and 43 points which has him on pace for 37 goals and 72 points over 82 games. When you compare his $6.9 million cap hit, Nylander is performing better than players like Johnny Gaudreau and Filip Forsberg.
Last season was rough for Nylander, there's no debating that and there is enough blame to go around for that but what's the sense of getting hung up on the past? At some point, you have to look forward, considering he is giving enough reason to do that.
Clearly, the Professional Hockey Writer's Association agrees considering they voted for Nylander as the Comeback Player of the Year. Many of them pointed to his ability to look past the negativity around his situation and put himself on pace for a career season.
Of course, that hasn't stopped other members of the media who question Nylander's willingness to contribute in other areas pointing out times where he gives up on a play. Then there were some labelling him as a "perimeter player" but thanks to Mike Kelly, that narrative is starting to get squashed.
Then you scroll down the comments and you see people who say that they would still trade him. My favourite one was one that said the Leafs "could use Twinkle Toes cap space for a much needed D man and maybe even a real backup tendi."
It's getting pretty tiring to see comments like this considering Nylander is the Leafs' second-leading scorer and yet there is a portion of the fanbase that would trade him and expect the Leafs to get exactly what they want in return.
How exactly would the Leafs replace Nylander's scoring if they trade him? Even with the Leafs depth upfront, they can't just get rid of a player who is scoring at the rate Nylander is without some sort of plan to replace that production.
It seems like the younger fans are the first to come to Nylander's defence because they see the other ways Nylander contributes but the fans who are used to the more old-school brand don't care for the way he plays. Unfortunately, Nylander is a skilled player that doesn't hit because he isn't built physically to do that and his skill set doesn't rely on that like it does for a player like Zach Hyman.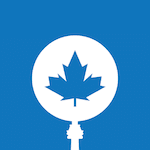 Want your voice heard? Join the Tip Of The Tower team!
Write for us!
Mike Johnson might have provided the best argument for Nylander on Leafs Lunch because he kept on saying that people are looking for a reason to not believe in him. It's hard to understand why people are trying to find a reason to not support Nylander although I should preface that it's not every fan doing this.
There was a scenario recently where Matt Murray was jeered by Pittsburgh Penguins fans and Evgeni Malkin came to his goalie's defence and said something that caught my attention.
"It was stupid. I'm not understanding our fans. (Murray) won two Cups for us," Malkin told reporters. "You boo him – why? If you come to the arena, support our team. All of us. We try. We play so hard this year. We work so hard through injuries. We play good hockey."
We have seen over the years how fans have made certain players the whipping boy for criticism to the point where they leave and in some cases find success elsewhere. Phil Kessel's name comes to mind and more recently we have seen players even get booed during games like Jake Gardiner.
There is no problem with fans booing if the team fails to give forth an honest effort or say that you don't care for something that a player does but if a player is producing and contributing in a positive way then why go out your way to knock him on something that happened last season?
As Johnson pointed out, there is enough blame for the narrative that Nylander has been labelled with and while certain people will obsess and complain about him, the rest will just continue to enjoy and support his breakout season.
What side of the Nylander debate are you on? Do you think the criticism about him is overblown and is there any way for it to change? Let us know in the comments below.