What Kobe Bryant represented to a generation of NBA fans
NBA legend Kobe Bryant passed away Sunday in a helicopter crash and even though he's gone his legacy will live especially with the Toronto Raptors.
It's hard to find a player more synonymous with his era than Kobe Bryant and the Toronto Raptors witnessed that firsthand.
The post-MJ era hit an NBA that was struggling after a strike-shortened season, looking for its next generational star.
Bryant assumed that mantle, and never looked back.
On the court, Kobe brought a display of dominance that was overwhelmingly likeable, a swagger and confidence that could not be ignored – even when he dropped 81 points on your favourite team.
It was on Jan. 22, 2006 where Bryant scored 81 points against the Toronto Raptors, the second-highest point total in a single game in NBA history, It was truly devastating for a nation of young raptor fans.
It came at an interesting point in Kobe's career. The Lakers were undoubtedly his team, after completing the three-peat which saw Kobe portrayed as "the star", despite Shaquille O'Neal garnering all three finals MVPs and most of the media accolades.
He might have had his issues off the court especially when he was accused of sexual assault in 2003 which will leave a mark on his career with some. Along with that many will also remember the many feuds with teammates past and present and how its always been looked at negatively.
It is impossible to talk about Bryant on the court without mentioning Shaq. Their rivalry and feud was one of the deepest, most hated beefs the NBA had ever seen, and came at just the point in our culture where social media inflamed each and every word, post and tweet said between the two of them.
Kobe was always adamant that Shaq's success in Miami lit the fire under him, forced him to push forward and keep the grind going. He had to be better than Shaq. He HAD to be.
It led him to win the title in 2009, and again in 2010, giving me one of the most memorable moments in my basketball life – Bryant standing on the announcer's table, hands outstretched, as the confetti fell around him.
The NBA went out of their way in recent years to bury the hatchet between Shaq and Kobe, leading to one of the better produced all-star game features in recent memory when TNT finally got them both to sit down for a one-on-one.
And many have argued that maybe Tim Duncan, rather than Shaq, was his "true" rival.
But I would offer a different player, the one I always went to with my own Kobe comparisons.
Magic.
When I think of the Lakers, the purple and gold, I think of Kobe Bryant. Whether you want to put him in front of Magic in your own personal rankings is neither here nor there – there are too many intangibles that are unanswerable. You can't just "compare the numbers".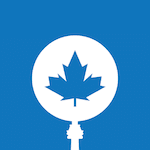 Want your voice heard? Join the Tip Of The Tower team!
Write for us!
But if you ask anyone who grew up in the 1980s, Magic exemplified the L.A. Lakers. He was the Lakers. That was Kobe to my generation and it always will be.
Kobe arrived in LA in 1996, just months after Magic Johnson retired for the final time. He inherited a city and a team that was so thoroughly connected to a legendary figure, and all the pressure that came with following that act.
He won five titles of his own, and gave an entire generation a new legend.
Rest in peace, Black Mamba.
What are your thoughts on Bryant's legacy? What do you remember about his impact on the NBA? Let us know in the comments below.