Toronto Maple Leafs: Time is right to promote Rasmus Sandin
With Rasmus Sandin returning from the world juniors, the Toronto Maple Leafs should be bringing him back to the NHL.
The Toronto Maple Leafs have some decisions to make over the next few weeks and months and none might be more important than what they decide to do with top defensive prospect Rasmus Sandin.
Coming off an impressive showing at the world junior hockey championship where the 19-year-old was named the best defenceman of the tournament you can bet there will be constant questions about when he gets the called back up to the NHL level.
On the most recent edition of Saturday Headlines on Hockey Night in Canada, Sportsnet's Chris Johnston reported that Sandin would get in more games with the Leafs this season at some point.
After playing six games to start the season, Sandin was sent back down to the Toronto Marlies in a move to make better use of a player that is a big part of their future that shouldn't be playing 12 to 14 minutes a night. Instead, he was getting top-pairing minutes in the AHL and got to flash his skill against his peers in the Czech Republic.
So why is now the right time to bring him back? There are a couple of reasons but the most important one being that there is an opening for him to get some playing time with Jake Muzzin out. There was some delay in sending Sandin to the world juniors because the Leafs saw him as the next call up option.
Now, he should get the chance to show what he can do especially after the Leafs blue line had a tough outing against the Edmonton Oilers. This idea was highlighted in Luke Fox's column on Sportsnet following the loss where Connor McDavid had his way with the Leafs.
Head coach Sheldon Keefe didn't offer an objection to bringing up the 2018 first-round pick but also acknowledged his importance going forward. While many might see this as a move with just this season in mind, there are a lot of benefits to having him get some playing time now.
A lot has changed with the Leafs since Sandin last played in the NHL most importantly the man behind the bench. Keefe played Sandin and Timothy Liljegren a lot especially in the playoffs last season as a way to test them and take the next step in their development.
It certainly doesn't hurt to give Sandin some games to see if there is still work to be done and would provide some alternative options with Muzzin recovering from a broken foot. The team doesn't seem concerned about burning a year on his entry-level contract and can make sure that he doesn't play the 40 games that get him close to UFA status.
The team can call up Sandin now with Muzzin out and send him back when the team is on their bye week during for the All-Star Game and decide later in the season to bring him back.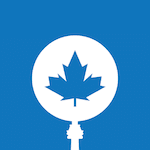 Want your voice heard? Join the Tip Of The Tower team!
Write for us!
Keefe recently told Terry Koshan of the Toronto Sun that the team will continue to play Sandin with the Marlies even though there is an injury that presents an opportunity for him. He seems to prefer having them play a lot of minutes in the AHL rather than getting limited minutes and opportunity with the Leafs right now.
Here's the issue, at some point Sandin and Liljeren will be asked to play a significant role especially with most of their blue line not signed past this season. Wouldn't it make sense to give your future a taste of what's to come especially when the team being in a position to compete now.
We have seen how it has benefitted players like Charlie McAvoy, Quinn Hughes and Cale Makar to get some playing time before making the NHL on a fulltime basis. It doesn't hurt to keep Sandin and Liljeren in the minors a little while longer but the Leafs have seen Marlies players thrive with the opportunity they have received with Keefe.
So why not get some help on your blue line with Sandin and if he needs to go back you can easily do that and still have a player like Marincin who Keefe seems comfortable playing.
Do you think the Leafs should be call up Sandin or is it still too early? Let us know in the comments below.