Toronto Raptors: How Orlando helps the pursuit of Giannis Antetokounmpo
The NBA's return-to-play plan may well provide the Toronto Raptors with a unique opportunity to convince Giannis Antetokounmpo his future lies in Southern Ontario.
Despite concerns about the recent spike of COVID-19 cases in Florida, it's full steam ahead as things stand for the NBA's return-to-play plan. As such, the Toronto Raptors are still headed to Orlando to complete the 2019-20 season.
In the process, the NBA may well have provided the Raptors with an intriguing opportunity to pursue Giannis Antetokounmpo and convince him to join the team. Consider an article from Aaron Rose of Sports Illustrated.
As Rose writes, there are going to be nearly 400 players staying together in three hotels in Orlando. As a result, the chances for a tampering process which unofficially takes places every year anyway, will only be enhanced in such a setting.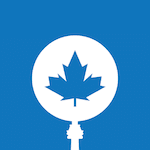 Want your voice heard? Join the Tip Of The Tower team!
Write for us!
For the Raptors in particular, they will be staying in the Gran Destino Tower at Disney's Coronado Springs Resort. Of specific interest, the Milwaukee Brewers will be one of the other teams staying at that resort.
Both the Raptors and Bucks will be together for at least six weeks before the playoffs begin. In other words, as Rose explains, there will be plenty of opportunities for Raptors players to speak to Antetokounmpo in hallways, around the campus, etc, even if it is under the guise of general conversation.
We've already written about and asked how realistic it is to expect Antetokounmpo to end up joining the Raptors? Whether it be via a trade or when his current contract ends, they will face considerable competition from other teams.
This of course includes the Bucks, who will have a head start on everyone else. Milwaukee can negotiate an extension with Antetokounmpo before his current deal concludes, while also being in a position to offer more money than any other team.
While money will understandably be important to the four-time All-Star, he also wants to win. If he believes he can achieve this in Milwaukee they have the inside track; if not, then other teams such as the Raptors can make their sales pitch to persuade him to sign with them.
As we wrote previously, we don't predict that Antetokounmpo will end up in Toronto. However, a lot of people believed the same when speculation first emerged that the Raptors were in talks with the San Antonio Spurs about Kawhi Leonard.
Regardless, the Raptors will do whatever they can to persuade Antetokounmpo they are the right fit for him. And this will include trying to grow a solid foundation for a relationship with him while staying in the same resort in Orlando.
How much do you see being in the same resort in Orlando helping the Toronto Raptors in their pursuit of Antetokounmpo? Aside from this, how realistic is it to expect the 2019 NBA MVP to end up in Southern Ontario? Share your thoughts in the comments section below.