Buffalo Sabres: Main concern with Kevyn Adams as new GM
The manner of the hiring of Kevyn Adams as new Buffalo Sabres general manager doesn't inspire much confidence in a franchise struggling to find success.
If you want to get some idea of why the Buffalo Sabres have struggled in recent seasons, look no further than their general manager situation. When Kevyn Adams replaced Jason Botterill last Tuesday, he became the fourth GM to hold the position since Terry Pegula purchased the team in February 2011.
For perspective, consider that there have been nine GM's in total during the Sabres' 50 years in the NHL. This recent instability at the position helps partly explain why the Swords have the longest active playoff drought in the NHL. (We acknowledge another part of the reason for this dubious streak was an intentional plan to tank and rebuild the franchise.)
In addition, consider that of the four men who have been GM during Pegula's reign in Buffalo, only Darcy Regier has any playoff appearances/success on his resume. This includes two division titles, eight playoff appearances, one Presidents' Trophy and a trip to the 1999 Stanley Cup final.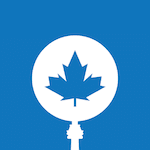 Want your voice heard? Join the Tip Of The Tower team!
Write for us!
Regier was already with the team when they were bought in 2011, meaning Pegula has had no luck as yet when picking his successors. As such, you would like to think he was extra careful and meticulous when deciding on making Adams the ninth GM in franchise history.
It appears this is not the case however, as per Lance Lysowski of The Buffalo News. Lysowskli writes that Pegula admits there was no formal search for a GM, due to a comfort in promoting Adams.
This comfort came from grooming Adams for a high-level job within the organization since hiring him as vice president and director of the Academy of Hockey at LECOM Harborcenter in 2013. Before then, the 1993 first round draft pick spent two seasons as an assistant coach for the Sabres.
We appreciate that familiarity often plays a part in general life when it comes to hiring or promoting someone within business. As the saying goes, it's not what you know, it's who you know.
Regardless, this decision by the Pegulas is staggering, when you consider the lack of success the team has had since they bought the team. Surely they at least had to perform their due diligence and orchestrate a more thorough search for alternative GM options outside the organisation?!?!
It respect of being objective, the only benefit of the doubt we can give the Pegulas is that there was no formal search. It's possible this means they did do some research on an unofficial level, and just found there were no appropriate alternatives to consider.
You almost have to give the Pegulas this benefit of the doubt. The last thing Sabres fans want to believe is that their beloved team is not doing everything possible to find a GM who can help turn the franchise around.
Regardless, Adams' tenure as GM is off to a less than auspicious beginning. Consider his actions when the Sabres fired 22 members of their staff.
Apart from Botterill, one of the other higher profile firings was Amerks head coach Chris Taylor. With two consecutive playoff appearances and an overall record of 116-65-33, the decision to let Taylor go was shocking. (He also had the team in position for another playoff appearance prior to the AHL season being cancelled.)
However, even worse than the decision to fire Taylor was the manner in which it was done. As reported by Bill Hoppe of Buffalo Hockey Beat, Adams let Taylor know he was being let go in a telephone conversation which lasted less than a minute.
Taylor deserved better than this with at least some sort of explanation, especially after all the success he had with the Amerks. That Adams couldn't be bothered speaks volumes. (Assuming the reporting is accurate of course.)
We appreciate that business decisions often have to be made with no emotion involved. However, a big part of hockey is the relationships which are formed.
How much loyalty should Adams expect if he can let a successful member of the organization go while showing them little to no respect? You need to be careful how you treat people on the way up, because you're going to need them when you're on the way back down.
Now of course, it's possible Adams was just trying to let Taylor know before the information was leaked to the general public and had a lot to do that particular day. He may well reach out to Taylor again when he has settled into the position of GM. (Apart from the fact it feels like we're reaching with this perspective — even a five-minute conversation wouldn't have been any trouble in reality — would you even want to take that second call after how he treated you the first time?)
Ultimately though, Adams has a lot of pressure on him, with this pressure extending to owners who hand-picked him without during a proper search for other alternatives. The stakes have never been so high during the Pegulas' time owning the Buffalo Sabres, as the organization desperately looks for a way to end the nightmare.
What is your opinion of Adams as the Buffalo Sabres' new general manager? Are you concerned by his appointment, or optimistic he will turn around the fortunes of the team? Share your thoughts in the comments section below.