Toronto Maple Leafs: Why trading for Matt Murray doesn't make sense
With Matt Murray potentially available on the trade block, we look at why it doesn't make sense for the Toronto Maple Leafs to acquire him.
If there is one thing we know about the Toronto Maple Leafs, it's that they will have to make a decision on their goaltending situation in the not so distant future.
Frederik Andersen has one more year left on his deal, which has opened up the debate about the direction Toronto will try to go in. Recently, some have wondered if Matt Murray would be a trade target for the team.
The first obvious connection being made, as Sportsnet's Luke Fox pointed out, is the one between Murray and Leafs general manager Kyle Dubas along with head coach Sheldon Keefe from their time in the OHL with Soo Greyhounds.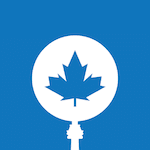 Want your voice heard? Join the Tip Of The Tower team!
Write for us!
Murray will turn 26-year-old this month and is scheduled to become a restricted free agent with arbitration rights, but the Pittsburgh Penguins also have a decision to make with Tristan Jarry who is having a breakout season. Right now, the Penguins don't expect to be able to pay both goalies and some believe Jarry has made Murray expendable.
Let's say that is the case, does it make sense for the Leafs to consider Murray as a potential replacement option for Andersen? It might seem enticing, but there a couple of reasons why it's not the best option going forward.
While Murray is younger than Andersen, there have been inconsistencies in his game and question marks about his ability to handle the workload of a No. 1 starter. What Andersen has been able to provide in the four seasons as the Leafs' starter is consistency and the ability to provide league-average numbers despite seeing a lot of shots on a consistent basis.
Murray certainly has put up strong numbers with the Penguins, but he's never eclipsed 50 games in a season in part because of injuries and being in a tandem with Marc-Andre Fleury.
When the Penguins won their first Stanley Cup with Murray he went 15-6 with a 2.08 GAA and a .923 save percentage. He eventually returned during the 2017 playoffs, posting a .937 save percentage, 1.70 GAA and three shutouts.
Looking at his post-season numbers, it's easy to understand why the Thunder Bay, Ont., would be an attractive commodity. He has proven to be a difference-maker in games that matter, but getting to the playoffs is just half the battle for NHL goalies.
The Leafs would have to trade for Murray and when you try to determine the cost, the Penguins are going to be looking for prospects and picks in return; maybe even another goalie as well. They also won't be able to pay a big price and have other needs to address, so unless Pittsburgh's price is reasonable the Leafs pursuit might end there.
On top of that, the Leafs would need to get Murray signed to a new deal and you can bet he's going to want a sizeable increase on the $3.75 million he is currently making. Also, the Leafs would have to move Andersen in a separate deal if they acquire Murray; it probably won't be tough to find a suitor, but it might be tough to get fair value for him in return.
The other thing the Leafs will try to figure out is whether there will be options to consider next off-season when the expansion draft is expected to take place. Teams will have to make moves and goalies could be available then.
For the Leafs, you have to think the priority is to try and keep Andersen past his current deal considering he wouldn't command as much of a raise on his $5 million salary. Not only that, but the team will also see if their internal options can continue to develop.
While the idea of trading for Murray is an intriguing one, it's not one the team should be looking to do at this point unless they feel like they want to get ahead of Andersen's contract situation.
What do you think about potentially trading for Murray? Can he be a potential solution to the team's goaltending situation down the road? Let us know in the comments below.