Buffalo Bills: Why they should sign Pro Bowl guard Larry Warford
After the New Orleans Saints' decision to release Larry Warford, the Buffalo Bills are in an excellent position to be able to sign the three-time Pro Bowl guard.
There has been a lot of talk about how the Buffalo Bills seem primed to be serious contenders whenever the 2020 season begins. They have an excellent coaching staff, sound defense, solid ground game and a quarterback with an intriguing upside.
However, the one area where the Bills could still stand to improve is the offensive line. According to Ben Linsey of Pro Football Focus, they were ranked only 21st among all NFL teams last season.
Certainly, a strong offensive line will do wonders to help any team. The Bills' teams during their four-year Super Bowl run had an imposing line, with Kent Hull, Will Wolford, Howard Ballard and Jim Ritcher combining for seven Pro Bowls.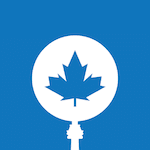 Want your voice heard? Join the Tip Of The Tower team!
Write for us!
With this in mind, the Bills need to seriously consider making a move for Larry Warford. As per USA Today, he is available after being released by the New Orleans Saints last Friday.
While the decision might have been surprising to some, it was a necessary move for the Saints to free up some valuable cap space. As a result, it's up to the Bills to take advantage of the situation.
Critics will question the merits of being voted for the Pro Bowl. However, it doesn't change the fact Warford has been selected in each of the last three seasons.
In addition, talk of the 28-year-old declining performances last season seems a bit premature. Once again turning to Pro Football Focus, they had him ranked as the 11th-best guard in the NFL during the 2019 campaign.
You also can't use the excuse that Warford and the rest of the line only looked good, because they had Drew Brees as their quarterback. Teddy Bridgewater started five games in place of an injured Brees last season, going 5-0 in the process.
Even the financial reasons for the Saints releasing the 2013 third round draft pick shouldn't be an issue. According to Spotrac, the Bills have an estimated cap space of just above $19.5 million for the 2020 season at the time of posting this article.
Left tackle Dion Dawkins was the Bills' only reliable starter on the offensive line last season. Adding Warford at right guard will go some way towards improving the unit's ability to protect Josh Allen and open up holes for the ground game.
What is your opinion of Warford? Do you agree that the Buffalo Bills should attempt to sign him, or would you decide against it? Share your thoughts in the comments section below.