Toronto Argonauts receivers will be in the spotlight against Alouettes
With the Week 1 roster set against the Montreal Alouettes, the Toronto Argonauts will get a sense of how good their receiver depth is.
The Toronto Argonauts will go into their first game of the season with some familiar faces lining up at receiver but are also integrating some new players as well.
Injuries have both Eric Rogers and Juwan Brescacin out for Week 1 and potentially longer which is a tough blow to the offence but it also provides some opportunity for others to step up.
One player the team expects to take a big step is Kurleigh Gittens Jr. who was a standout last season with 605 yards and four touchdowns. Speaking to Ryan Dinwiddie this week, the Argos coach expects to have Gittens more involved in the offence in terms of play calls.
The new faces include Brandon Banks, Markeith Ambles while Cam Phillips has been bumped into a starting role. There will be a lot of eyes on the player wearing No. 16 who left Hamilton in one of the biggest surprises from the off-season.
"It's weird. I'm going to be honest, it is weird but it is what it is. Every day, they make it more and more comfortable for me, I'm getting more more comfortable," Banks said on Wednesday.
"I don't think it's really going to hit me until I go to the visitors' locker room at Tim Hortons Field and come out and I'm in Argos' colours rather than black and yellow. That's probably when it'll really hit me."
For Banks, there is only one goal on his mind and that's to win a Grey Cup that he could not win with the Tiger-Cats. He believes the situation in Toronto is the right one for him to achieve that goal.
That is the only thing missing on Banks' resume as a player considering he has proven that he is one of the more electrifying players when the ball is in his hands.
"We wanted to see what Speedy was like. Was he going to kind of dip one toe in the water? Was he going to be aloof? Was he going to be different? He's been a Ticat for so long and you know, I'm sure they're taught to not like us over here," said quarterback McLeod Bethel-Thompson.
"But he just he just worked his butt off and fit in and was authentically himself and was a football player through and through. It's been awesome. It's been a great to get to know him and I hope we continue to build chemistry throughout the whole year."
Even at 34 years old, Banks has shown his teammates that he has a lot left in the tank. How the Argos plan to use him will be interesting and he'll likely see some time as a returner on special teams.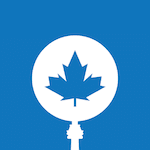 Want your voice heard? Join the Tip Of The Tower team!
Write for us!
McLeod Bethel-Thompson set to start season as undisputed starting quarterback
This will be the first time Bethel-Thompson will begin the season as the Argos starting quarterback as he has had to battle with the likes of James Franklin and Nick Arbuckle for the No. 1 job.
There was no doubt from the start of camp that the Bethel-Thompson would be the starter and he's embracing the challenge that comes with it especially as one of the players everyone will look to as a leader.
On offence, the addition of Banks and Andrew Harris as proven contributors on and off the field were crucial moves for Toronto and something Bethel-Thompson is excited to watch play out.
"It's been an absolute privilege to work with them and to see how well they pick things up and their mentality," Bethel-Thompson said. "Andrew brings a championship mentality. I'm excited for what they can bring."
The Argos had to deal with an extra wrinkle with head coach Ryan Dinwiddie sidelined with COVID-19 over the last week. He will be able to coach in the home opener and Bethel-Thompson believed the team didn't suffer in their preparation with the assistants stepping up.