Blue Jays: Gabriel Moreno offers a glimpse of what's to come
It's still very early days for Gabriel Moreno, but if Tuesday night is any indication, he is already well on his road to stardom with the Toronto Blue Jays.
When Gabriel Moreno was recalled to make his Major League debut on Saturday, it came with a lot of anticipation. This was understandable, given he was the Blue Jays' top prospect and rated fourth overall in the Majors.
Moreno's debut was marked by registering his first ever Major League hit, which was subsequently followed by his inaugural run. The following day, while he didn't record any more hits, he did force his first walk for the Blue Jays.
However, it was his third game on Tuesday night, when Moreno really made his mark and showed his hitting prowess. In four at-bats versus the Baltimore Orioles he had three hits, which led to the first two RBIs of his Major League career.
As much as the 22-year-old has impressed at every level with his bat during his rise through the organization, nothing is ever guaranteed when it comes to the Majors. In this respect, while it's still very early days, the signs are extremely promising.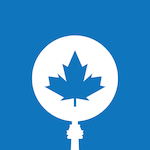 Want your voice heard? Join the Tip Of The Tower team!
Write for us!
All three of Moreno's games have been as a catcher. Tuesday's start behind the plate was notable for him throwing out Jorge Mateo in the second inning, as the shortstop attempted to steal second base.
Moreno's comfort level as a catcher is even more impressive, as he originally joined the Blue Jays as an infielder. They clearly saw something in him and the ball club is now reaping the benefits.
Tuesday's game represented the Barquisimeto, Venezuela native's first appearance in Toronto. As per Shi Davidi of Sportsnet, he said:
"I was comfortable. I got nervous for a little bit, but after the first inning, I played my game and got results."
'Got results' turned out to be a understatement, with Moreno quickly overcoming his nerves to show what he can do. Whatever he may have been feeling within himself, it wasn't obvious to anyone else.
Consider the comments of Blue Jays' manager Charlie Montoyo. As per Keegan Matherson of Mlb.com, Montoyo said:
"He's not nervous by the moment. Even in the first inning, I couldn't tell he was nervous or anything. He even went to the mound, so that means he's not nervous and waiting. It's great to see. He's nice and relaxed."
As much as Moreno already seems to feel at home in the Majors, it helps that catcher is a position of strength for the Blue Jays. In fact he was only called up at this stage, due to Danny Jansen suffering a broken finger.
When Jansen is ready to return, the Blue Jays will have a nice problem to contend with. One possible option would be to keep Moreno, Jansen and Alejandro Kirk all on the roster.
For Moreno specifically though, it will be in his own hands to prove his worth and remain in Toronto. Certainly he has the talent and, for what it's worth, he is anticipated to get the majority of starts behind the plate while Jansen is out.
What is your take on Moreno's first few games with the Blue Jays in the Majors? Has anything in particular stood out, or possibly even concerned you? Let us know in the comments section below.