Toronto Blue Jays: Trading for Juan Soto would be great, but don't get hopes up
There is speculation that Juan Soto could be available for a trade and that the Toronto Blue Jays would be among the suitors.
It appears another superstar player could find himself on the move and the Toronto Blue Jays appear to be one of the top suitors in a potential trade.
The Washington Nationals have attempted to lockdown star outfielder Juan Soto to a long-term deal which has been reportedly been turned down. ESPN Deportes' Enrique Rojas reports that Soto was offered a 13-year, $350 million contract extension (around $27 million annually) which he deemed inadequate.
It's not hard to see why this was turned down by Soto considering this would be a sweetheart deal for Washington to get a cornerstone player signed until 36-years-old. ESPN's Jeff Passan made it clear that the 23-year-old is deserving of a deal that would pay him close to $500 million and which would top the 12-year, $426 million contract that Mike Trout got.
There is no denying that Soto is one of the best hitters in baseball with a career slash line of .297.428/.543 with 107 home runs, 323 RBIs in 504 games with the Nationals.
So how do the Blue Jays figure into the equation if Soto were to be made available?
It's clear the Nationals don't want to let Soto reach free agency in 2023 and have him walk out the door like Bryce Harper did. Instead, the rebuilding club could look to move him now and get the pieces they need to turn things around and ESPN's Buster Olney says that the San Diego Padres and Blue Jays are clubs that front-office type believe could make a deal.
Where Soto fits the lineup is as a left-handed compliment to Vladimir Guerrero Jr. and would make it the most potent threat in the American League. The real question is what would it cost along with the eventual contract that Soto will look to earn.
This isn't a unique situation with players like Mookie Betts and Matt Olson who have been traded in recent years and obvious comparables. Those trades involved a pair of top prospects along with other pieces which likely includes a current roster player.
For Toronto, MLB Pipeline has Gabriel Moreno, Orelvis Martinez, Jordan Groshans and Otto Lopez as their top four prospects. You would also think that Alejandro Kirk and Lourdes Gurriel Jr. could be potential players that would be involved in a deal.
Complications the Toronto Blue Jays have to think about in a potential trade for Juan Soto
The obvious red flag that this front office will think about when it comes to Soto is the eventual contract that needs to be paid out. The Blue Jays aren't paying the price to trade for him without some insurance that they can keep him around.
When Jose Berrios was acquired at the trade deadline last season, management knew they could bring him back on a long-term deal. Toronto has to think about their own star players who are going to be due a big pay raise of their own.
Guerrero Jr. will command a hefty salary on a long-term deal and Bo Bichette won't be too far off as well. Is this a situation where Toronto has to think about finding cost savings where the addition of Soto leads to a top player getting moved?
The only player who should be deemed an untouchable going forward is Guerrero Jr. Let's also not forget that the Blue Jays have tried to acquire a top name in Jose Ramirez only to come up short because the Cleveland Guardians had no desire to move him.
Considering Soto's age, the Nationals would be best to try their best to keep him around for the long haul and should only move him if they get an offer they can't refuse. The Blue Jays have shown that they can stomach moving top prospects but if they get into a bidding war, it could get pricey.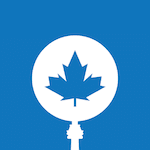 Want your voice heard? Join the Tip Of The Tower team!
Write for us!
Should the Blue Jays try to make a deal for Soto? What players should the Blue Jays consider moving? Let us know in the comments below.