Toronto Maple Leafs face another Game 7 after another crushing loss
The Toronto Maple Leafs were given a great chance to close out their series against the Tampa Bay Lightning but now face the dreaded Game 7.
It was understood that the task the Toronto Maple Leafs faced in Round 1 to eliminate the Tampa Bay Lightning was going to be a tough one.
At the same time, it's becoming clear that the Leafs haven't made life easy on themselves considering the missed opportunities in this series. It started in Game 4 where Toronto could have returned home with a 3-1 series lead only to put forth their worst effort of the post-season.
Then, in Game 6 after climbing back to take a 3-2 lead, there was a lack of composure with penalties giving the Lightning the window they needed to pull even. In overtime, the Leafs were in control with several chances to put the series away only to allow Brayden Point to score a cheeky goal that just squeaked past Jack Campbell.
Through six games, the Leafs have shown that they can go toe-to-toe against the Lightning but if they can't get the job done in Game 7, no one will care. Leafs Nation does not want to ensure another year of hearing the same old chirps and memes because of another first-round exit.
These stats really do paint a bleak picture especially when you consider how frustrating it is to see that things still haven't changed when it comes to the Leafs' mentality in big moments.
At some point, the Leafs have to find a way to battle against the emotional highs and lows of the playoffs. Has the officiating been a problem? Yes but you just have to battle past it like they did in Game 1 because that's what good teams do.
We saw a similar story against the Montreal Canadiens last season where it was clear that Toronto dictated the pace of play for most of the game only to unravel in key moments.
Now as they face the daunting task of finally wining a Game 7, you just have to hope that the mentality is different because so far, it hasn't really been that much different for the Leafs.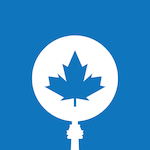 Want your voice heard? Join the Tip Of The Tower team!
Write for us!
What were your thoughts on the Leafs loss in Game 6? Can they get past their playoff demons in Game 7? Let us know in the comments below.