Toronto Raptors: Masai Ujiri dismisses Nick Nurse to Lakers rumors
Masai Ujiri downplayed the recent speculation linking the Lakers to Toronto Raptors head coach Nick Nurse, during his end-of-season press conference.
In recent weeks, there has been speculation that Toronto Raptors head coach Nick Nurse is among the candidates the Los Angeles Lakers would like to replace Frank Vogel. The question is, how likely is this to happen in reality?
As per Broderick Turner of the Los Angeles Times, Nurse is represented by Klutch Sports. This is the same agency which represents Lakers stars LeBron James and Anthony Davis, both of whom have apparently been very complimentary of how Nurse coaches.
Raptors president and vice chairman Masai Ujiri was asked about the speculation on Tuesday, during his end-of-season press conference. He said:
"No team has contacted me, and I see all the stuff you see. I dream like (the Lakers) dream. I want (Lionel) Messi. I want (Cristiano) Ronaldo. I want Kobe Bryant. So they can keep dreaming. I dream, too."
While Ujiri seems pretty clear in dismissing the rumors, there will still be those who argue he has to take this stance publicly, but may well be considering the potential scenario behind the scenes. (For example, Seattle Seahawks head coach Pete Carroll denied Russell Wilson was going to be traded, not long before this actually happened.)
However, while anything is possible in the world of professional sports, the instinct is to take Ujiri on his word. Certainly, this is helped by the fact the Lakers would need permission from the Raptors to even talk to Nurse in the first place.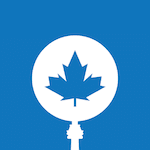 Want your voice heard? Join the Tip Of The Tower team!
Write for us!
In addition, Nurse still has two seasons remaining on his current contract, further putting Ujiri and the Raptors in a position of strength. The only thing that could disturb the status quo, would be if Nurse himself said that he was interested in leaving for the Lakers.
However, the 54-year-old didn't sound like a man wanting to leave Toronto, during his own end-of-season press conference on Tuesday. He said:
"I don't know where that stuff comes from and I'm focused on coaching this team. … Jeez, I think we got a lot to offer here. We've got a winning team, great fans, first class organization. I'd want to play here."
It helps that Nurse has an excellent relationship with Ujiri, with the duo firmly focused on adding more NBA championships to the one they won with the Raptors in 2019. Ultimately, why would the 2020 NBA Head Coach of the Year want to leave such a stable situation for one which is as unsettled as the Lakers are at this time?
Plus, the Lakers are currently lacking in suitable compensation to entice the Raptors to trade their head coach to Los Angeles. Overall, it will be extremely surprising if Nurse leaves Toronto anytime soon.
What is your opinion of the Lakers' interest in Nurse? Are you confident he will remain with the Toronto Raptors, or do you have some concern he could leave for Los Angeles before the conclusion of his current contract? Let us know in the comments section below.