Toronto Maple Leafs set the tone with dominant performance in Game 1
The Toronto Maple Leafs got off to a great start to their series against the Tampa Bay Lightning with a 5-0 victory in Game 1.
Sheldon Keefe could not have asked for a better start to the playoffs for the Toronto Maple Leafs who made it known to the Tampa Bay Lightning that they are in for a tough series.
We have not seen the Leafs put up a performance like this in the playoffs, at least in the last five seasons, and this should excite fans. It was a clear message that whatever Tampa was going to throw at them, Toronto was going to respond in kind.
The game could have gone in a much different direction if Kyle Clifford's five-minute major gave the Lightning a chance to take control of the game early on. Instead, it was the Leafs who found a way to seize momentum by making Tampa play defence on their own power play.
Seeing Ondrej Kase come back and pick up a couple of points was a sigh of relief considering the challenges he has faced to remain in the lineup. Jake Muzzin was even better opening the scoring and finishing the game with six hits three blocks and second in ice time.
It also says something that Pierre Engvall was finishing his checks which is something everyone has been asking of the speedy tall winger. Every player on the Leafs knew the assignment and passed, well all but one player.
Kyle Clifford got the nod in this game because Keefe wanted to be prepared for shenanigans and the veteran forward wasn't in the game long enough to be a part of it. The hit he laid on Ross Colton was not only unnecessary, it left Wayne Simmonds on his own to deal with Corey Perry and Patrick Maroon in the third period when they started a line brawl.
Toronto Maple Leafs and Jack Campbell will need to be ready for a tougher Game 2
There is no way the Lightning are going to make the rest of the series that easy on the Leafs and you have to expect a big response in Game 2.
The best way to combat that is to see Jack Campbell carry over his performance from Game 1. Should we expect him to be perfect again? Probably not but if he remains calm and confident in the net, Tampa Bay could be in some trouble.
Sure he only faced 24 shots but it wasn't easy by any stretch as he had to make some tough saves on clear point-blank chances.
Not only does Campbell need to be ready in Game 2 but it might also be worth considering the fallout from the rough stuff in the series opener. You can't expect Simmonds to take on that burden and Clifford faces a potential suspension.
Right now it looks like Jason Spezza will draw back into the lineup but you have to wonder if they think about the response from Tampa's fourth line? You don't want to see another situation where Morgan Rielly is dropping the gloves and almost hurting himself.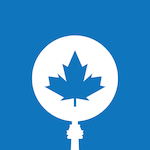 Want your voice heard? Join the Tip Of The Tower team!
Write for us!
What are your thoughts on the Leafs performance in Game 1? Can they continue this for the remainder of the series? Let us know in the comments below.