Toronto Maple Leafs: All eyes on star players heading into Stanley Cup Playoffs
As the Toronto Maple Leafs get set to open the Stanley Cup Playoffs, it is time for their big stars to deliver against the Tampa Bay Lightning.
It is time for the Toronto Maple Leafs season to truly begin after waiting for 82 games to get to the point that really matters.
No matter what the Leafs have accomplished, this is what most fans have been waiting for and it's hard to blame them considering all the heartbreak they have experienced. The success and failure of this team has always been tied to what happens in the playoffs and we finally get to see what they can do.
Unfortunately, the return to the NHL's playoff format put the Leafs back in the pressure cooker that is the Atlantic Division and the first stop on the playoff train are the Tampa Bay Lightning. We'll ignore the fact that after having the most successful regular season in franchise history, Toronto has to take on the reigning Stanley Cup Champions and in reality this is the type of test that they need.
There is no easy path to securing a Stanley Cup because every team has to find a way to get 16 postseason wins and beat the best of the best. At no point can you look too far ahead though because if you let the foot off the gas at any point, you'll regret it. Just ask the Leafs after they blew a 3-1 lead to the Montreal Canadiens last year.
Toronto Maple Leafs' key to success against the Tampa Bay Lightning
There are many factors that will be crucial to determining the success and failures of the Leafs in this series but one truly stands out over the rest.
In a series that features superstar players on both teams, Toronto's stars will need to be the difference. If Auston Matthews and Mitch Marner's performance this season is indicative of anything, it's that they are primed to step up after some disappointing efforts the past few seasons.
Matthews put up three goals and seven points in the three games he played against Tampa Bay this season while Marner had five points in three games. The real question is whether they will get help in this series considering they will be the focus of the Lightning's game plan most likely.
There should be some focus on what John Tavares and William Nylander do in this series and whether they will be more productive together or apart.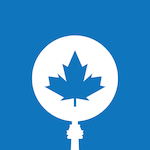 Want your voice heard? Join the Tip Of The Tower team!
Write for us!
What are your thoughts on this playoff series? Can the Leafs figure out a way to get over their inability to get past the first round? Let us know in the comments below.