Toronto Raptors look like perfect team to overcome 3-0 series deficit
It looks like the Toronto Raptors were going to bow out of the playoffs in four games but now they have put the pressure squarely on the Philadelphia 76ers.
The Toronto Raptors know a thing or two about making history and if they find a way to pull off a comeback against the Philadelphia 76ers, it adds another great accomplishment to the Masai Ujiri regime.
Nick Nurse's mentality after Toronto won in Game 4 should speak wonders especially when everyone pretty much closed the door on the Raptors season.
"I think it's a heckuva challenge, and somebody's got to do it," Nurse said. "And if it gets to 3-1, it's not 3-0 anymore. And 3-1's been done."
Winning four games in a row in the playoffs is one of the toughest things to do whether it's in the NBA, NHL or MLB. However, we have seen teams in the other sports find a way to climb back from a deficit that no team in the NBA has been able to overcome.
What the last two games have provided the Raptors is the confidence and belief that they can continue to chip away at this 3-0 deficit and really, this should be a 3-2 lead for Toronto. Philadelphia is also having a couple of issues that are preventing them from closing this series out; Joel Embiid's thumb injury and James Harden not producing at the level needed of him.
Getting Scottie Barnes back was also a crucial development for the Raptors as he provides that two-way play and depth that was needed when he was sidelined with the ankle injury. Toronto is also using the biggest advantage which is their length and ability to have players switch their defensive assignments.
Pascal Siakam remains the key component of the Raptors' success
Ever since he was signed to a max contract, it feels like Pascal Siakam doesn't get enough credit for the impact he has on the Raptors' success but always takes the brunt of the criticism when things don't go right.
There was a lot of talk about how Siakam was struggling in the first three games of this series even though he wasn't the only one playing below expectation. What he's provided Toronto in Games 4 and 5 should serve as a reminder of why the Raptors made it a point to make him their top-paid player.
He finished Game 5 with 23 points 10 rebounds and seven assists and was a plus-24. His defensive play doesn't get enough credit sometimes especially considering he spends a good amount of time defending against Embiid.
If he can continue to provide that impact at both ends of the court, the Raptors will go a long way in pushing the series to a Game 7. Anything less and it will be tough to see Toronto pulling off history.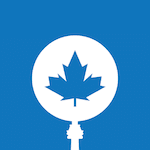 Want your voice heard? Join the Tip Of The Tower team!
Write for us!
Do you think the Raptors can keep rolling and push this series to a Game 7? Can they move on the second round? Let us know in the comments below.