Toronto Raptors: Game 1 curse lives on in loss to Philadelphia 76ers
It was a disastrous start for the Toronto Raptors in Game 1 against the Philadelphia 76ers and now have a lot to think about going forward.
Some things remain the same with Toronto Raptors who got a rude awakening in their series opener against the Philadelphia 76ers.
Going into Saturday's contest, the Raptors owned a 5-16 all-time record in series openers. At one point, Toronto had lost 12 of their first 13 Game 1s, ironically the year they won the NBA title, they dropped the opener.
Many Raptors fans will say that the series doesn't start until Game 2 and generally that has been the case but this won't be an easy mountain to overcome. From start to finish, Philadelphia was able to accomplish everything they wanted to and there wasn't much resistance that we have come to know from Toronto.
"I just think they were really great," said Raptors head coach Nick Nurse to reporters after the game. "They were fast and physical, making shots and zinging the ball and not turning it over and crashing the glass. They were really great, so I give them a lot of credit."
It's hard to disagree with Nurse's assessment considering the Sixers finished the game shooting 51.2 per cent from the floor, 16-of-32 from 3-point range and took advantage of their opportunities to go to the free-throw line. The Raptors will have to hope that they can make life a bit harder for Philadelphia in Game 2.
Part of what can help the Raptors is if they can get better production out of Gary Trent, Jr., Chris Boucher and Precious Achiuwa who combined for just 25 points on 8-for-22 shooting from the floor as The Toronto Star's Doug Smith noted after the game.
Scottie Barnes injury will be a tough obstacle for the Toronto Raptors
Seeing Barnes on the ground in pain after getting his foot stepped on by Joel Embiid was a concerning sight. Not just because Embiid is 280 pounds and likely did some damage but because of what the Raptors will be losing.
Before leaving the game, the Raptors rookie was on his way to registering a triple-double as he had 15 points, 10 rebounds and eight assists. He was one of the few bright spots in this game and now his availability is in doubt until the results of his MRI come back.
"He works extremely hard, and he's been playing awesome this season," Pascal Siakam said of Barnes after the game via The Toronto Star. "And I know he was super excited about the playoffs and wanting to be there and play. So yeah, man, we'll see. Obviously we hope to have him next game. But yeah, it's definitely tough to see him go down. And I know that it's hard for him, because he wanted to be out there with us."
Barnes wasn't the only player to leave the game as Thaddeus Young suffered a sprained thumb and his potential absence will impact the Raptors' depth.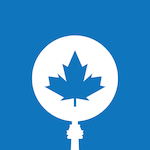 Want your voice heard? Join the Tip Of The Tower team!
Write for us!
What do the Raptors need to change heading into Game 2? How concerning are the injuries to Barnes and Young? Let us know in the comments below.