Toronto Blue Jays: Expect tough competition to sign Robbie Ray
After capturing the AL Cy Young award, Robbie Ray will look to strike it rich in free agency but will that be with the Toronto Blue Jays.
It's hard to imagine that when the Toronto Blue Jays signed Robbie Ray to a one-year, $8 million deal that it would lead to an AL Cy Young Award winning season.
Thanks to a 2.84 ERA and 1.045 WHIP with 248 strikeouts in 193.1 innings across 32 starts, Ray collected 29 of a possible 30 first-place votes to dethrone Gerrit Cole for the award. Now, many are wondering what comes next for the free agent starter as he ponders his options.
To no surprise, Ray declined the Blue Jays one-year, $18.4 million qualifying offer in hopes of landing an even bigger deal. At this point, there's no doubting that he will be drawing a lot of attention but will he price himself out of a return to Toronto?
The team made a big splash signing Jose Berrios to a seven-year, $131 million making it clear that they want to keep an important part of their rotation around. Apparently, the team has been talking with Ray on a regular basis as they try to keep themselves among the contenders to sign him.
"This doesn't change anything for me. Toronto is still in the conversation. We're still talking with Toronto on a daily basis," Ray told Sportsnet's Shi Davidi. "That's just kind of where we're at, but also we're testing the free-agent market. This is a fun time. This is fun for me and my family to go through this process and we're really enjoying it."
There was some chatter that the Blue Jays were interested in signing Justin Verlander before he returned to the Houston Astros on a one-year $25 million. Getting a front of the line starter is not only going to be expensive but difficult to acquire which is why bringing back Ray remains a priority.
The only way for Toronto to keep the salary down for Ray is by getting him signed to a multi-year deal. Fangraphs projected that Ray would get a four-year. $112 million which has him earning $28 million a season while Jim Bowden believes he should get at least five years and $100 million.
If the Blue Jays cannot land Ray, they will have other options like Kevin Gausman who was on the team's radar last season. According to the Athletic's Ken Rosenthal, Toronto was trying to get the right-hander signed to a three-year deal in the $40 million range.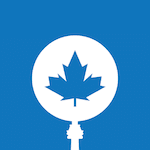 Want your voice heard? Join the Tip Of The Tower team!
Write for us!
Toronto Blue Jays need to think about other roster needs when considering Robbie Ray's deal
The Blue Jays could easily sign Ray to a multi-year deal but this team isn't a Robbie Ray deal away from being a playoff contender.
Toronto needs to consider the fact that they might have to replace Marcus Semien who was an important part of the lineup and brought above-average defending in the infield. Considering he is now represented by Scott Boras, don't expect the Blue Jays to get any sort of discount on Semien who took a chance on himself with a one-year $18 million deal.
They can make a trade to help shore up some of the areas they need to address like the starting rotation, bullpen and infield. Again, this all depends on how much payroll the team has to work with and the trade targets out there.
What are your thoughts on Ray winning the Cy Young? Do you think it's realistic to expect him to return to the Blue Jays? Let us know in the comments below.