Toronto Raptors: 3 Early observations, trends so far this season
While it's early in the Toronto Raptors season, there are reasons to be optimistic about their play so far but areas that the team will need to improve on.
Going into this season, there were some doubts as to whether the Toronto Raptors had enough talent to compete in a tough Atlantic Division.
After 14 games, there's no way of telling where this Raptors team is going yet but if we are comparing this team to last, there's reason to be optimistic. At the same time, this team isn't perfect when you compare them to the clear-cut contenders in the league.
It's clear the team is forging its identity through the athleticism and versatility on defence as they try to get back to the form that on them a title in 2019. Following the departures of key veterans Kawhi Leonard, Serge Ibaka and Marc Gasol and Danny Green, it was clear the impact they had as a group.
As the team tries to leave behind what happened during the 2020-21 season and figure out what went wrong, there appear to be signs of improvement and some reasons to still be concerned.
Here is a look at some observations, trends and other notes to take from the season so far.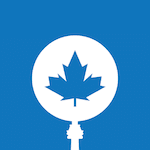 Want your voice heard? Join the Tip Of The Tower team!
Write for us!
Scottie Barnes rewarding the Toronto Raptors for making him the fourth overall pick
No one in the NBA seems to be doubting the Raptors decision to draft Scottie Barnes anymore.
In 12 games this season, Barnes has averaged 16.2 points, 8.3 rebounds, 2.3 assists. If this is what the Raptors are getting now, imagine what the 20-year-old can achieve when he's had a few years under him especially with this development staff.
What better way to validate what Barnes has accomplished so far than with Kevin Durant singing his praises in the first game he's played against the rookie.
"What's more rare about Scottie Barnes is his IQ for the game, his length and his enthusiasm for the game," Durant said after the game. "All of that stuff shines bright when you watch him play… How old is he? 19? 20? I mean, sheesh. He knows how to play the right way and he's only going to get better."
The hope obviously is that eventually, the Raptors can see Barnes reach the level of what Durant can be or somewhere close to that. Considering how tough it is to recruit top players in free agency, this is the path Toronto has to take to get it.