Toronto Maple Leafs: Breaking down Morgan Rielly's contract extension
The Toronto Maple Leafs answer a big off-season question mark by getting Morgan Rielly signed to a contract extension that ensures his future.
It was hard to see a scenario where the Toronto Maple Leafs were willing to let Morgan Rielly walk to free agency and the team made that apparent.
Rielly was signed to an eight-year contract extension where he will get a raise and count $7.5 million to the salary cap starting next season. He also received a no-movement clause which guarantees his future in Toronto.
What do the Leafs get in return with this deal? Some assurance that they don't lose a player in the prime of his career and at a time where top-tier defenceman are getting significant paydays.
It's one thing to let forwards like Tyler Bozak, James van Riemsdyk, and Zach Hyman go, even Frederik Andersen's departure had its fair share of risks. Replacing a player of Rielly's calibre would be tough and costly at the same time.
This deal doesn't come with any risks considering the Leafs gave Rielly the NMC and he will be 36 by the time the deal is done. At the same time, his defensive numbers don't suggest he's as capable of being a shutdown defender but we knew that considering his reputation as an offensive player.
We are seeing the 27-year-old play in all situations for the Leafs and proven to be a valuable leader in the locker room. There's no doubting he will do what it takes to live up to his end of the bargain and now the Leafs will have some navigating to do.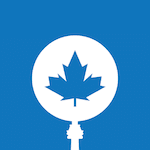 Want your voice heard? Join the Tip Of The Tower team!
Write for us!
How does Morgan Rielly's contract impact the Toronto Maple Leafs going forward
We already know the cap constraints the Leafs have been dealing with their "core four forwards" forcing the team to find cost savings in other areas.
On the blue line, Toronto doesn't have a single defenceman making more than $6 million this season. Rielly breaks that ceiling next season and while it's just a $2.5 million, it's one the team has to account for.
You can already bet that Kyle Dubas is thinking about how this impacts the team's decisions going forward. He was asked about it while talking to reporters and mentioned Phil Kessel's retained salary coming off the books as one way the team will try to make the money work.
The lack of increase of the salary cap doesn't make this easier and many teams are having to face similar cap crunches. Look at how many players the Tampa Bay Lightning lost in the expansion draft and free agency, it's the reality of a hard cap world.
So for the Leafs, they will need to prioritize their spending in the right areas especially goaltending with Jack Campbell a pending unrestricted free agent. With Petr Mrazek signed to a $3.8 million cap hit until 2024, there's only so much more Campbell can make with the Leafs unless Toronto decides to go in another direction.
Could Mrazek be moved to make room for Campbell, you would think that the current starter should be the priority if the team has to choose between either one. Another way the Leafs could make the money work is by moving Alexander Kerfoot, and potentially Justin Holl if the team feels they can replace both with more players making less on the cap.
The other extreme that's being floated is moving Jake Muzzin but has a no-trade clause. and a $5.625 million cap hit that presents challenges for different reasons.
These are decisions to make down the road and an unfortunate one that this Leafs team will continue to face (and other teams too). But for now, they can feel at ease knowing that they are able to keep Rielly in the fold for the next eight seasons.
What are your thoughts on the Rielly extension? Was it the right move for the Leafs? Let us know in the comments below.