Toronto Argonauts need a breakout game on offence against Tiger-Cats
In a pivotal Thanksgiving Day showdown, the Toronto Argonauts need their offence to rebound against the Hamilton Tiger-Cats.
The Toronto Argonauts have only had a couple of days to prepare for what could be their most important game of the regular season as they travel to take on the Hamilton Tiger-Cats.
There are a few changes from their previous win over the Ottawa Redblacks as Nick Arbuckle, Fabion Foote, AJ Ouellette, Maxime Latour, Kony Ealy, and Eli Howard are entering the lineup while Antonio Pipkin, Travis Feeney, Jake Reinhart, Shane Ray, Matt Boateng and Drake Nevis are coming out.
This is a game where the Argos need to empty the tank considering their next game doesn't come until Oct. 22 against the Montreal Alouettes. Sure there is probably fatigue with the short turnaround but the stakes in this game can't be ignored.
Right now, Toronto has a two-point lead over Hamilton in the East Division so a victory for the Argos will make life easier for them in the standings. It won't be easy however as the Tiger-Cats will likely have a full capacity crowd at Tim Horton's Field with the provincial restrictions for sporting venues lifted.
"It's a big game, it's a great opportunity for us," head coach Ryan Dinwiddie said when asked about the message to the team going into Monday's game. "If we go in, do our part and come out with a win, that's going to separate ourselves. That's how big of a game this is.

"At the same time, I said don't let the moment tense up with this being a big game. We shouldn't be stressed, we need to be relaxed like we normally do because if we get the win, it puts us in the right direction to finish the year."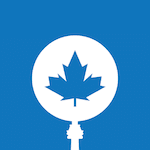 Want your voice heard? Join the Tip Of The Tower team!
Write for us!
Toronto Argonauts need to set the tone in Hamilton on offence
With Arbuckle returning, it will be interesting to see if McLeod Bethel-Thompson has a long leash. Dinwiddie said that they want to go the hot hand in Bethel-Thompson but don't surprised to see Arbuckle get in a few plays as they try to work him back from his hamstring injury.
The offence struggled against Ottawa who have a good defence but some of the issues look to be self-inflicted. Dinwiddie said that the team addressed those struggles and now they'll need to see some results.
One noticeable change for the team will be at long snapper with Reinhart suffering a serious elbow injury. As Frank Zicarelli of the Toronto Sun reported, the long-time Argo needed to have emergency surgery that could have led to him losing his arm had it not been addressed quickly.
What will be important going into Hamilton is setting the tone early in this game as the Tiger-Cats have had the Argos number at home. Defensively, the team had its most productive game under Chris Jones against Ottawa and will likely need to have a similar effort against Jeremiah Masoli who has had his struggles.
What are your thoughts on the Argos heading into Monday's game against the Tiger-Cats? Can they find a way to overcome their struggles on the road? Let us know in the comments below. ar