Buffalo Sabres need forward prospects to show progress in development
With expectations for the Buffalo Sabres not high at all, the focus should be on developing their top forward prospects.
The Buffalo Sabres decided to make it a priority for their young players to learn by failing which was evident by having Dylan Cozens play on a line with J-J Peterka and Jack Quinn
This gives the Sabres a good sense of where their young prospects are in their development but it's also important that they don't throw them into the deep end with anchors attached to their feet. Every organization should be able to help their young players transition without having them get overwhelmed.
Down 4-1 against the Columbus Blue Jackets, you would usually expect to see the Sabres struggle to make a comeback. But this time, they found a way to turn things around and win the game 5-4.
It was notable to see Peterka notch one of the goals that contributed to the victory. He believed that the result was significant for the team and the young players because it gave them a glimpse of what to expect playing professional hockey.
"We just played with heart in the third," Peterka said after the game. "Everyone was working for everyone and everyone was supporting, everyone wanted us to get the puck deep, to get the pucks on the net and everyone was also cheering for each other. That was an awesome feeling."
This is a promising sign that the Sabres are prioritizing development and letting their young players get used to playing together now instead of when the games really matter.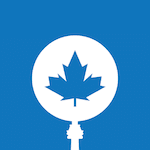 Want your voice heard? Join the Tip Of The Tower team!
Write for us!
Buffalo Sabres should be trying to see what the ceiling is for their top prospects
The great thing about getting your prospects prime ice time is that it also allows for some experimenting by getting players to try new positions.
When Buffalo drafted Quinn with the eighth overall in 2020, he was a natural scoring winger. The team decided that they wanted him to try playing center as they want their top players to be versatile in terms of where they play on the ice.
"I think it's going to be movement," head coach Don Granato said to Buffalo Hockey Beat. "These guys have to learn how to play different positions. Again, in our business, crunch time, the way injuries happen, the way things happen, the more experience you get at more positions the better and that's part of the process with him playing center.

"We know he can play wing and we know he's good there and has real good potential there. We, especially now when he's taking so much in and learning and adapting and adjusting, threw that at him. Whether he does it three weeks from now, we don't know. But getting him that experience we feel is valuable right now."
Considering Cozens is the team's top center prospect followed by Casey Mittelstadt, seeing if Quinn can develop into a center would be a crucial development. At the same time, if the team ends up trading Jack Eichel, they could try to get a center in return which could then let Quinn move back to the wing if he is more comfortable there.
What are your thoughts on the Sabres young players so far? Are you encouraged by the team's future? Let us know in the comments below.