Toronto Blue Jays dig deep to overcome past narratives in comeback wins
On two occasions against the Baltimore Orioles, the Toronto Blue Jays avoided disastrous results as their offence flexed its muscle in impressive fashion.
Seeing the Toronto Blue Jays eight-game winning streak end against the Baltimore Orioles on Friday seemed like the team was destined for a typical trend that has haunted the team this season.
Then the Blue Jays bats decided to have a hit parade winning the next three games by a combined score of 44-19. As Sportsnet's Shi Davidi writes, the Blue Jays scored 27 runs over a four-inning span which were the most since the Live Ball Era began in 1920.
At times in this series, Toronto looked like they were going to fall into the old habit of playing down to their opponent, similar to when they struggled against the Detroit Tigers. However, the team seemed to show a new resolve through their offensive outburst.
Maybe it helps that certain players that have been through a playoff race in a 162 game season are leading the way both on and off the field.
"At least from my own experience, the scoreboard causes a lot of problems," said outfielder George Springer to Sportsnet's Shi Davidi. "Guys are looking at their average, or OPS or ERA, think they're not having a good year and then they try to press, they chase hits. That's not how it works. You have to understand in a good year, you're going to have 600-plus at bats and you can't really dwell on everything. It's been interesting to have gone through it, to understand it myself, and now watch guys like Bo (Bichette) and Vladdy (Guerrero Jr.) understand it's only May, it's only June, I'm going to have, health-willing, another 300, 400 at-bats."
To think this team was well out of a playoff position just a few weeks ago and fans were thinking about how this could be a wasted season given some of the incredible performances there have been. Then came the telling stretch against the Oakland Athletics and New York Yankees that catapulted Toronto into the conversation for the second wild card spot.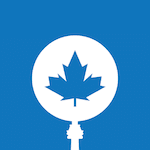 Want your voice heard? Join the Tip Of The Tower team!
Write for us!
Can the Toronto Blue Jays finally find success against the Tampa Bay Rays?
If there is one team that has been the Blue Jays kryptonite for years, it's the Tampa Bay Rays.
They are 5-8 against the top team in the AL East and many of those games could have gone in a different direction is a few things went their way. There is no debating what the strength of this Rays team and that's pitching.
While their lineup has also been a problem for the Blue Jays this season, Toronto has the most dangerous hitters in MLB right now. It will be important for this team to not let themselves get discouraged and this past weekend's series against Baltimore shows that they are capable of turning things quickly.
Of course, the Blue Jays momentum will need to continue with their starting pitching. They had some rough moments against Baltimore but the offence came through for them and now that will need to be reciprocated.
Can the Blue Jays continue their run of success against the Rays? Will they improve their position in the AL standings? Let us know in the comments below.