Toronto Maple Leafs looking at potential all-Canadian division in 2020-21
Despite Gary Bettman's lack of comments on the subject, there is every chance the Toronto Maple Leafs will be playing in an all-Canadian division for the 2020-21 NHL season.
This year's state of the league address was one of the more anticipated ones, in light of the ongoing coronavirus pandemic. Certainly, there were plenty of interesting takeaways for Toronto Maple Leafs fans and NHL supporters in general.
These included Gary Bettman stating there would be no repeat of the expanded playoff format and admitting the 2020-21 season could start as late as January. The NHL commissioner also said the league was still focused on a full 82-game regular season plus playoffs. (More on this shortly).
However, of particular interest to Leafs fans were the comments in respect of a potential all-Canadian division for the 2020-21 season. Or maybe that should be lack of comments.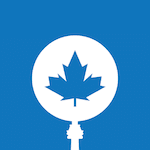 Want your voice heard? Join the Tip Of The Tower team!
Write for us!
As reported by Sportsnet's Chris Johnston, Bettman said he didn't want to comment on the speculation surrounding a Canadian division for next season. However, he did add that the league were considering all possibilities at this point.
In reality, an all-Canadian division would make a lot of sense, particularly if the Canada-United State border remains closed to non-essential travel for the foreseeable future. The restrictions have just been extended again, this time until Oct. 21, and have been ongoing since Mar. 18.
Of course, in an ideal world the NHL would not like to have any such restrictions in place. Bettman refusing to comment much at this stage, is just as much about hoping the situation in the United States improves considerably between now and whenever the 2020-21 NHL season begins.
If, however, the league does have to include an all-Canadian division, this would certainly be an intriguing setup for the seven teams involved. And not just because it would mean a guaranteed three Canadian teams qualifying for the playoffs.
You imagine Leafs fans would enjoy watching Auston Matthews competing against the likes of Connor McDavid and Patrik Laine on a regular basis. The question is, how regular would it be?
As mentioned earlier, Bettman says the league is still focused on a full 82-game regular season plus playoffs. But how realistic is this, especially if the 2020-21 campaign doesn't start until January?
You can understand why the league would prefer a full schedule, purely from a financial perspective. As noted by Brian La Rose of Pro Hockey Rumors, many regional television contracts have penalty clauses included if fewer than 82 regular season games are played.
The irony is that one of the league's major TV partners could compromise any attempts to play a full 82-game regular season. As per La Rose, NBC has the rights to next year's Olympics which are set to begin July , meaning they would prefer to see the NHL season concluded by then.
Taking all the relevant information into account, as things stand we believe a shorter regular season is more than likely to be expected. So how many regular season games are we looking at?
Provisionally there appear to be two favoured totals. These are based around how any realigned divisions looked and with a focus on reducing travel, whether it be in Canada or the United States.
As per Pat Hickey of the Montreal Gazzette, a 72-game regular season could be played, meaning the seven Canadian teams would face each other 12 times. The other number being speculated is 70 games, based around the other divisions of eight teams, with everyone playing each other 10 teams.
On some level, you have to wonder if even 70-72 regular season games is too much, given the current timelines involved. However, we appreciate that it is all just planning and speculation at this stage, with COVID-19 still setting the narrative.
Another possibility could be to follow the MLS model from this year. Just schedule the first part of the 2020-21 campaign and then announce further phases as the season progresses, dependent on how the situation surrounding COVID-19 develops.
Overall, it is still too soon to know how all of this is going to play out. However, if any eventual plan includes an all-Canadian division for next season, we believe this is something Leafs fans will embrace and look forward to.
How likely do you think it is that the Toronto Maple Leafs will be playing in an all-Canadian division in 2020-21? Further, are you for or against this idea? Let us know in the comments section below.