Toronto FC: 3 observations from first losing streak of 2020 season
After falling just short of the MLS all-time league unbeaten run, Toronto FC have now lost two straight games. We break down recent events with three observations.
So close, but yet so far. Heading into last Tuesday's matchup with the Montreal Impact, Toronto FC were on the verge of something special.
Sitting on 18 league games unbeaten, TFC were just one away from the all-time MLS record, with only their two Canadian rivals standing between them and history. With the Reds' recent success against Monteal and the Vancouver Whitecaps, the omens looked good.
Unfortunately for TFC fans fate had other ideas, as the Impact won 1-0 and stopped the unbeaten streak. This was followed on Saturday, with the unexpected 3-2 defeat versus a Vancouver Whitecaps club which had lost three straight and five of their previous six league games.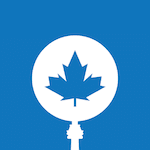 Want your voice heard? Join the Tip Of The Tower team!
Write for us!
As a result, the Reds now have their first losing streak in league play since May of last year. The question is, was this just a case of the law of averages balancing out, or reason to be concerned?
In a lot of ways it's a matter of opinion and perspective. As the saying goes, perception is reality.
However, let's look past opinion and perception, to cast an objective eye over what has happened in the last two games and what to keep an eye on moving forward. Here are our three observations from TFC's first losing streak of the 2020 MLS season: