Toronto FC: Phase one confirmed but how will rest of season play out?
MLS has confirmed Toronto FC's schedule for phase one of the 2020 regular season, but questions and uncertainty remain concerning their other 12 games.
The picture became a little clearer for Toronto FC on Thursday, when MLS announced the schedule for phase one of their 2020 regular season schedule. The announcement came as little surprise, given the speculation that had been circulating in recent weeks.
With the Canada-U.S. border currently being closed for non-essential travel, TFC's options are limited. As such, they will play three games against both the Vancouver Whitecaps and Montreal Impact between Aug. 18 – Sept. 9.
As per the Toronto FC communications department, the Reds will kick off the six-game schedule against Vancouver at BMO Field. They will play the Whitecaps twice at home and once on the road, and vice versa for the Impact, with all six games being shown on TSN and no supporters in attendance in Toronto.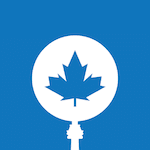 Want your voice heard? Join the Tip Of The Tower team!
Write for us!
As much excitement as they will be for TFC fans however, phase one only partly resolves the issue of how the rest of their regular season will play out, and questions remain. Each MLS club is to play 23 regular season games in total, meaning the issue of where the Reds' other 12 games will take place.
As reported by John Paul Tasker and Elizabeth Thompson of CBC on Friday, the Canada-U.S. border closure has been extended until Sept. 21. Given how the Covid-19 situation in the U.S. is still a major issue, it seems likely this closure will be extended again.
The 2020 regular season is set to conclude on Nov. 8, with the playoffs beginning on Nov. 20. While there is a long way to go, TFC currently sit in second place in the Eastern Conference with an unbeaten record, as they take aim at a fifth playoff spot in six seasons.
General manager Ali Curtis has said he's working with the Canadian government and other relevant parties, to come up with a solution. However, given how the Toronto Blue Jays were rejected for plans to play in Canada, it seems reasonable to expect a similar outcome for TFC.
In this respect, we are sticking with our original prediction that Toronto — along with Vancouver and Montreal — will have to temporarily relocate to the U.S. to play their remaining games. If this happens, it would be interesting to see where the three teams relocate to.
For example, you could conceivably have the Whitecaps being stationed in Seattle or Portland, so at least they would remain relatively close to Vancouver. Although with all the health and safety precautions in place, would they be allowed to play their 'home' games at CenturyLink Field or Providence Park?
Toronto is in a similar position to Vancouver, in respect of being based close to the Canada-U.S. border. Logistically speaking there are a number of options, including MLS clubs in the likes of Chicago, Columbus, New England and New York.
In theory though it wouldn't necessarily matter when TFC are stationed, although you imagine they will want to limit travel as much as possible. This should factor into how MLS plans out the remaining 2020 schedule for them and the rest of the league.
**********
Thursday's announcement by MLS also included details of the Canadian Championship and what it means for Toronto, Vancouver and Montreal. Whichever club earns the most points during phase one, will automatically qualify for the 2020 Canadian Championship Final.
The qualifier will then face the winner of the eight-team Canadian Premier League Island Games, in a one match decider. The prize will be a place in the next edition of the CONCACF Champions League.
What do you predict will happen in respect of the rest of Toronto FC's schedule for the 2020 regular season? Will they be relocated to the U.S. and if so, where do you believe they will be based? Share your thoughts in the comments section below.