Toronto Maple Leafs: Nick Robertson has earned his spot
The Toronto Maple Leafs have yet to officially announce their roster for the play-in series, but forward Nick Robertson has earned his spot.
It has been quite some time since Toronto Maple Leafs fans were so intrigued by a young forward prospect drafted by the team, but Nick Robertson has certainly gained the attention of everyone this past year.
Selected in the second round (53rd overall) in the 2019 Draft, Robertson has made leaps and bounds in his development, thanks largely to such an impressive work ethic.
After registering 55 points (27 goals, 28 assists) in his draft year, Robertson seemingly changed gears and ramped up his production to lead the OHL in goals with 55 and earn 86 total points in eight fewer games due to the season shutting down early.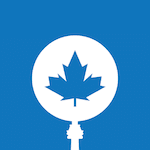 Want your voice heard? Join the Tip Of The Tower team!
Write for us!
He was named a first-team OHL All-Star, named CHL Sportsman of the Year and even won the William Hanley Trophy, awarded to the OHL's most sportsmanlike player, a clear sign of the type of character the young man already has.
With this impressive showing, talk had been about how ready the Arcadia, California native was to jump up to the NHL level, not turning 19 until Sept. 11.
Brought into training camp ahead of Toronto's play-in series with the Columbus Blue Jackets, general manager Kyle Dubas said Roberson would be given every opportunity to compete and many hoped he would show what he could be capable of in the future.
Well, that future should be in less than a week's time when the Toronto Maple Leafs face the Blue Jackets in game one of their best-of-five series, with Robertson doing absolutely everything right since training with the NHL club.
He has worked hard, battled with veterans of this league and, per TSN's Kristen Shilton, in Saturday's practice found himself remaining on the third line alongside Alexander Kerfoot and Kasperi Kapanen – a partnership that has blossomed over the course of camp.
Not content with simply 'making it', Robertson has seemingly sought out the advice and guidance of players with far more experience than himself, with TSN's Mark Masters showing footage of Robertson receiving some pointers from Jason Spezza after the team's practice had already ended.
He also shared footage of Robertson, along with Pierre Engvall, picking up pucks at the end of practice, being the last two players left on the ice.
His mentality and eagerness to work for his dream have put him firmly in a place to remain with the NHL club and feature in the play-in series, when just a month earlier that idea would have been considered almost foolish.
Robertson has looked every bit the part since arriving in Toronto and he appears to be a real asset that the team can use, especially with their offence-heavy approach to playing.
He may be the youngest player around, but he is mature beyond his years and will benefit from the experience of playing in the post-season so early.
Expectations won't be high in terms of actual numbers, but keeping Robertson on the third line will give him plenty of ice time while also ensuring the team does not get carried away with what he can do.
A strong showing in this post-season for the Toronto Maple Leafs will certainly see Robertson start his NHL career in full when the 2020-21 season begins, but for now, it will be nice to see such a young player get his shot in the big league just one year after being selected on day two of the draft.