Toronto Maple Leafs: Ilya Mikheyev could force some difficult decisions
Months after suffering a horrific injury, Ilya Mikheyev is set to return for the Toronto Maple Leafs and play a key role in their push for the playoffs.
Ilya Mikheyev has rapidly become a favourite of Toronto Maple Leafs fans, with his excellent play and soup endorsements, with his adorable 'Souperman' nickname endearing him to the fanbase.
Unfortunately for the team and fans alike, Mikheyev wasn't able to have a long rookie campaign cutting his wrist after just 39 regular-season games, seeing him ruled out for what would have been an ordinary season.
In those games, he scored eight goals (seven at even strength) and added a further 15 assists, for a total of 23 points while averaging just 15:33 on the ice.
He had a 54.6% Corsi rating despite starting in the offensive zone just 49.3% of the time, having 24 takeaways and just 14 giveaways – showing a strong possession player who certainly adds something important to the team.
With the play-ins and playoffs set to start in August, Mikheyev now has an opportunity to contribute to the team in a significant way once again – with plenty of people already impressed with how he has looked in training camp.
Mark Masters recently commented on TSN 1050 about how good the Russian winger has looked for the team and wrote a piece a couple of weeks ago about how he should step back into a top-six role right out of the gate.
Rarely has a player arrived at the club as a virtual unknown and so quickly captured the hearts of the fans; a close second would be goaltender Jack Campbell, but he was already an established NHL player when he arrived in a trade earlier this year.
Mikheyev could be a great wildcard for the Toronto Maple Leafs; he will be harder for teams to plan and prepare for due to his small sample size, but could also potentially force management into making some tough decisions after the season ends.
Signing as an undrafted free agent out of the KHL last year, Mikheyev is an impending restricted free agent and will need a new contract, which could see him earn a decent payday if he has an impressive post-season with the team.
With the salary cap remaining flat for at least another two seasons, the Leafs have a small amount of space to manoeuvre within, with a number of free agents and gaps that need to be filled, particularly on defence.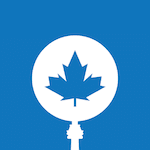 Want your voice heard? Join the Tip Of The Tower team!
Write for us!
There are questions over the future of Kasperi Kapanen and Andreas Johnsson, both of whom are signed for a few more seasons on very moveable contracts valued at just over $3 million respectively.
If Mikheyev proves he can maintain a solid top-six level of production, either of the aforementioned could be viewed as spare parts who could be moved in order to free up the team's cap situation.
Kapanen and Johnsson are both luxuries the Leafs would love to hold onto, but they may equally feel the same about Mikheyev and also have to consider how Alexander Barabanov fits into the team after he joins next season in similar circumstances to his fellow countryman.
While everyone involved with the Leafs will enjoy seeing Mikheyev perform well once the post-season kicks off, there will be some difficult decisions over the horizon, especially regarding any new contract offer.