Toronto Maple Leafs: Playoffs could redeem Tyson Barrie
If he can perform well for the Toronto Maple Leafs in the upcoming playoffs, Tyson Barrie could find himself redeemed, even if just in the eyes of fans.
When the Toronto Maple Leafs acquired defenceman Tyson Barrie from the Colorado Avalanche last summer, high expectations were immediately placed on his shoulders, especially by the fans.
Whenever a fan favourite is traded away, the players received in return will always be under increased scrutiny, but none have been as much as Barrie.
He arrived in Toronto after back-to-back 50+ points seasons, with three in his career altogether, and it was hoped he would solidify a shaky defensive corps at both ends of the ice.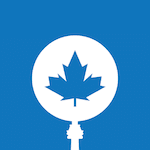 Want your voice heard? Join the Tip Of The Tower team!
Write for us!
Barrie has always been an offensive-first defenceman, having 307 total points (75 goals, 232 assists) in 484 regular-season games with the Avalanche before his trade, so it was expected that he would hit the ground running with so much offensive talent on the Leafs.
This didn't happen, with then-head coach Mike Babcock regularly forcing Barrie to play more defensively and reducing his power-play minutes dramatically, something that saw him struggle in the early days of his time with the team.
After Sheldon Keefe took the reins, things improved greatly and Barrie produced a respectable 39 total points (five goals, 34 assists) in 70 games before the season paused.
For any other top-four defenceman, those would be extremely positive numbers, especially as he was on pace to hit 46 points in an 82-game season.
However, Barrie arrived as a result of Nazem Kadri's departure, with Kadri being a strong fan favourite, even now.
Fans appear to be glad the team's tight cap situation could ultimately see Barrie leave the Toronto Maple Leafs once the season's over, but a strong performance in the playoffs could do a lot to change their opinions.
Barrie has strong offensive numbers, despite his shooting being at a career-low 3% since his arrival in Toronto.
He has a 54.2% Corsi rating, while having a 58.3% offensive zone starts, which is his lowest percentage since the 2016-17 season.
He plays consistently high minutes, averaging 21:53 this year and still has some value on the defensive side of the ice, with 76 blocked shots and 47 hits, but he does need to work on retaining possession of the puck, with a career-worst 61 giveaways this season.
When the team is doing well everyone involved is happy, and seeing a player such as Barrie perform well in the process can certainly influence opinions and could even bring fans to hope that he could somehow return to the team next year.
Barrie has performed much in the way that was expected of him, contributing heavily on offence, so it shouldn't be such a surprise that this is what Barrie offers to the team.
Barrie is likely to command a high price in any contract negotiations, so is unlikely to return if the team isn't able to free up some cap space, but if he did come back off the back of a strong post-season showing, he could be viewed far more positively as a result.