Toronto Maple Leafs: Is Nikita Nesterov worth another look?
Nikita Nesterov is reportedly looking to return to the NHL, but should Kyle Dubas and the Toronto Maple Leafs arrange a second meeting with the defenceman?
Nikita Nesterov is apparently on his way back to the NHL after a three-year absence, which should be something that catches the Toronto Maple Leafs' attention. As per Jon Steitzer of The Leafs Nation, Leafs general manager Kyle Dubas had a meeting with Nesterov when he was in Russia last year.
The question is, do the Leafs still have any interest in Nesterov and just as importantly, is he even worth considering anymore? In addition, does the defenceman himself see moving to Southern Ontario as a viable option?
Certainly, Nesterov is an intriguing player, who was deemed as having an excellent chance of succeeding when he was drafted in the fifth round of the 2011 draft by the Tampa Bay Lightning. However, despite the talent being clear for all to see, he never quite managed to hone it properly during his three seasons in the NHL.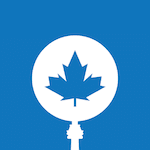 Want your voice heard? Join the Tip Of The Tower team!
Write for us!
A glimpse of Nesterov's ability was best displayed during the Lightning's run to the Stanley Cup final during his rookie season. Despite only averaging 10:46 minutes of ice time in 17 playoffs games, he had 16 hits, nine blocks, registered a +5 plus/minus rating and even managed six points (a goal on his playoff debut and five assists).
Ultimately though, the 27-year-old proved to be a frustrating player. He was traded to the Montreal Canadiens during his third season and then decided to return home to Russia and sign with CSKA Moscow.
Nesterov has been excellent during his three seasons with CSKA Moscow, which seems to indicate an improved player with more confidence. He's a physical player who now logs big minutes, hence the interest from NHL teams.
In this respect, a recent report from Rick Dhaliwal of TSN 1040 indicted Nesterov had been linked to the Los Angeles Kings. He wants to return to North America as it is best for his family and in theory, a move to Canada would actually be better for him.
Which brings us back to the Leafs and their previous meeting with Nesterov. In all likelihood, the team probably does not have the same level of interest any more, despite the blue line still being regarded as the weak link on the roster.
Similarly, Nesterov arguably won't see much point in joining the Leafs, especially if he wants to have an impact in the NHL. From both sides, this comes down to the simple issue that he is a left-shot defenceman.
As Steitzer points out, the Leafs are well-stocked in this respect, with the likes of Morgan Rielly, Jake Muzzin and Travis Dermott. And with Martin Marincin, Mikko Lehtonen and Callen Rosen all battling for playing time, Nesterov's chances of success seem limited in Toronto.
You could argue that the Leafs should at least perform their due diligence and arrange another meeting with Nesterov. Ultimately though he is probably better off going elsewhere, especially if he wants to enhance his chances of serious playing time at the NHL level.
What is your take on Nesterov? In your opinion, should the Toronto Maple Leafs take another look at him? Share your thoughts in the comments section below.