Toronto Blue Jays: Roy Halladay deserved better fate
After revisiting some of Roy Halladay's best performances with the Toronto Blue Jays, it serves as a reminder of why he deserved more opportunities to compete.
There is no doubting Roy Halladay's place among the top Toronto Blue Jays players in franchise history, but most would agree there will always be something missing from his legacy.
After making eight all-star appearances, winning two Cy Young awards, and getting into Cooperstown, there wasn't much more Halladay could have accomplished. Really the only thing missing is a World Series title, which he only got the chance to compete for when he was traded from the Blue Jays.
It's really a shame considering that since 1998, no pitcher has more complete games and, as the Blue Jays mentioned on their twitter account, he is the only one in MLB history with five seasons of 200 strikeouts and less than 40 walks.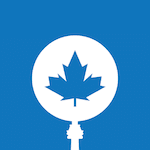 Want your voice heard? Join the Tip Of The Tower team!
Write for us!
There is a reason why most fans felt confident that on every fifth day, Halladay was going to put the Blue Jays in the best position to earn a win. Unfortunately, the team eventually had to make the tough choice to trade Halladay in hopes of giving him the best chance to win while also hitting the reset button which seemed necessary.
As fans got the chance to watch Halladay's best performances from his time in Toronto, it has left many wondering how different things would have been if he were a part of a winning team in Toronto. What if he were around during the 2015 and 2016 seasons where the Blue Jays were World Series contenders.
Starting on May 9, ESPN will be airing a new documentary called 'Imperfect: The Roy Halladay Story' where it will shed light on a side of the pitcher that was made known after the tragic plane crash that took his life.
"He was tormented," Brandy Halladay said in the trailer. "His body was dependent on these medications just to function. ADD, depression, anxiety, paranoia…Roy had a lot of demons that he was trying to work on all at the same time."
While this upcoming series will bring on a painful time in Halladay's life which will be tough to watch, it's also important to remember the legacy he left behind. It was one of a player who did not take a day off and made sure each pitch had a purpose and that's the memory that should continue to live on.
What are your thoughts on the upcoming Halladay documentary? Do you have a favourite Halladay moment from his time with the Toronto Blue Jays? Let us know in the comments below.