Toronto Maple Leafs: Evaluating Morgan Rielly's true worth
Morgan Rielly won't become a UFA until after the 2021-22 season, but questions are already being asked about how much it could cost the Toronto Maple Leafs to retain the blueliner.
For all the ongoing issues the Toronto Maple Leafs seem to have with their blue line, Morgan Rielly is the number one exception. He has everything you look for in a defenceman: tremendous hockey IQ and instincts, provides offence, logs big minutes, is physical and strong, can run the power play and is extremely mobile.
On top of all this, Rielly is the consummate leader, which some argument that he should be the team captain instead of John Tavares. Regardless, he is a vital component in the Leafs' quest to finally win a long overdue Stanely Cup.
You only have to look to last season to see the 26-year-old continues to improve. He had his best year yet in the NHL and finished fifth in voting for the Norris Trophy.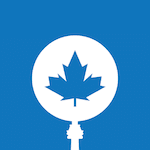 Want your voice heard? Join the Tip Of The Tower team!
Write for us!
Whenever the 2019-20 campaign is finally completed, Rielly will still have two seasons remaining on his current contract. However, you can appreciate why there is already talk from the likes of Sportsnet's Luke Fox, regarding how much it will cost to re-sign him.
It's seems safe to predict the 2012 fifth overall draft pick will be handsomely rewarded, whether it be by the Leafs or another team. We mention the possibility of another team, because Toronto could conceivably find themselves in a tough position of their own making.
Consider the contracts paid out to the likes of Auston Matthews, William Nylander and Mitch Marner. Rielly more than deserves to be paid out on a similar level, but it might be a case where the Leafs just can't afford to pay him what he is worth when considering the salary cap situation.
Further, as Nylander and Marner proved, no matter how much Rielly may want to remain in Toronto, he shouldn't be expected to accept a hometown discount. It seems evident the alternate captain is in the driving seat when it comes to negotiating a new deal.
Further solidifying the Vancouver, British Columbia native's position is a proviso in his current contract. If the Leafs find they are getting nowhere in negotiations and attempt to move him, he has a modified 10-team no-trade list clause which comes into effect from next season.
The one factor which could work against Rielly, is the currently uncertainty over the salary cap due to the ongoing COVID-19 pandemic. It's entirely feasible the NHL will still be recovering financially in two years time, which would impact how much the blue liner can get full stop, never mind just from the Leafs.
In this scenario however, everyone will be in a similar position; teams will still compete for Rielly's services by offering as much as possible, regardless of the financial situation. It will only take one stronger offer from someone else to potentially persuade him it is better to leave to Toronto for pastures new. (We appreciate he will still balance any financial compensation against a prospective team's ability to realistic contend for the Stanley Cup.)
For his part, Fox is hopeful the NHL will be on the way to bouncing back two years from now. He cites reasons such as the new U.S. TV deal, revenue from the Seattle expansion and gambling money.
Assuming this is the case, it still leaves the unanswered question of how much Rielly can expect when it comes time to agreeing his next contract? We predict he will see a raise to an average annual value of $9 million for eight years, assuming he re-signs in Toronto of course.
Ultimately, Rielly would prefer to remain in Toronto and we know the Leafs want him to stick around for the long-term. As such, we believe the two sides will find a way to get a new deal agreed, although we appreciate there are no guarantees situations such as this.
What kind of deal do you predict it will take for the Toronto Maple Leafs to re-sign Rielly? Are you concerned he may end up joining another team, or fully confident a deal will be reached to remain in Southern Ontario? Share your thoughts in the comments section below.